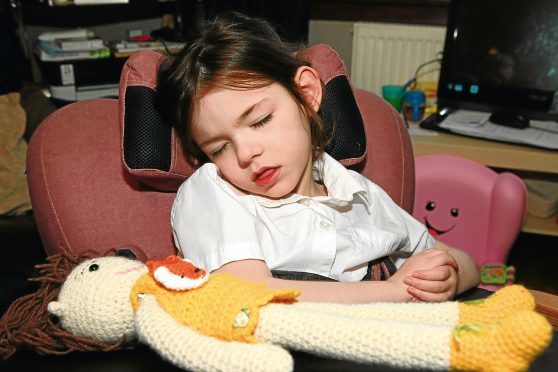 Children with additional needs were left in the lurch on their return to school because of a transport blunder by Dundee City Council.
Parents of kids attending Kingspark Primary School contacted the Tele to complain about buses turning up too late, arriving at the facility well after 9am, and also not having enough room to fit all the children on board.
The local authority said adjustments had been made to transport arrangements to solve the issues.
Allan Petrie, 47, the guardian of eight-year-old Megan Sinclair, who has a debilitating condition, said the new system had failed because it appeared to have been rushed through.
He said: "Megan's had a taxi to school for the last three years but I got a letter on Saturday saying she would no longer get a taxi. I had to phone the council on Monday to find out what time she would be picked up.
"Every time I called, it went through to voicemail.
"I got Megan ready for 8am on her first day, and at 8.30am there was no sign of it, so I called up and they said it was coming.
"It turned up at one minute to nine — she's supposed to start school at 9am — and then they didn't have enough room for her wheelchair on the bus.
"They came back at around 9.35am to take her to school.
"We were only told on Saturday things were changing."
Gillian Coleman, 46, a bank manager from the Ferry, has a severely autistic son who was also caught up in the transport woes.
She said: "The bus turned up 15 minutes early, but it didn't get to Balgillo Road until 8.53am, and didn't get to the school until 9.29am.
"It all started when we got a letter on Saturday.
"It said the bus would get here at 8.25am, and we said it was physically impossible to get from the Ferry to Kingspark for 9am. They said that if it didn't work, they could change the times, but we have a severely autistic son who needs to be in a routine."
A council spokeswoman said the local authority was aware of issues surrounding transportation to Kingspark School and adjustments had been made to routes and transportation.
The spokeswoman added: "We will continue to monitor the situation and make any necessary changes."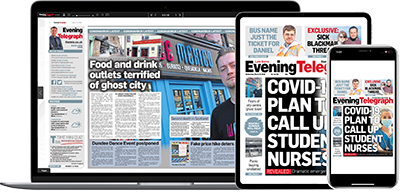 Help support quality local journalism … become a digital subscriber to the Evening Telegraph
Subscribe