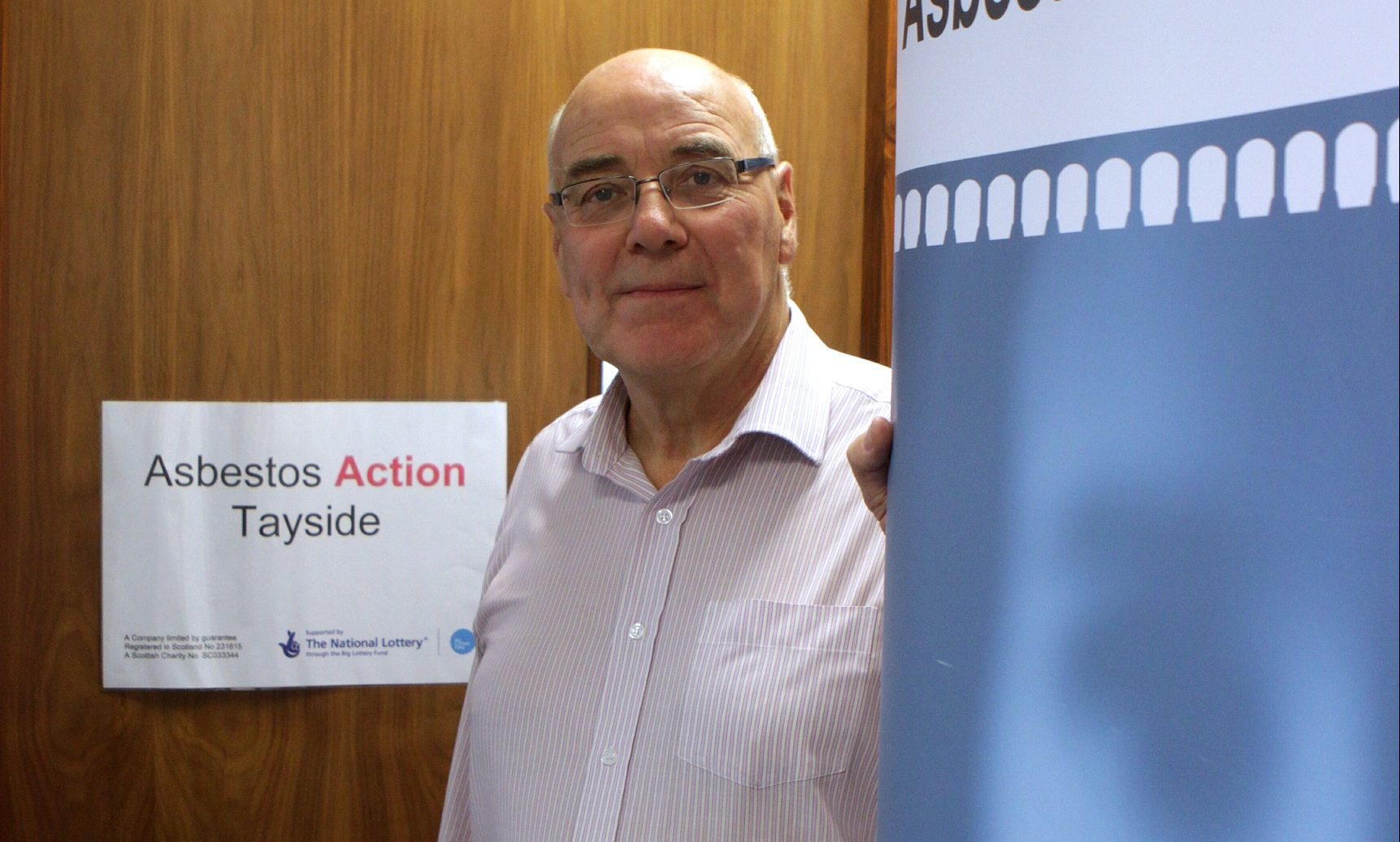 A charity which deals with people suffering health conditions after exposure to asbestos has revealed a "scary" rise in people receiving terminal diagnoses.
Asbestos Action Tayside says there is an ongoing upward trend in the number of people coming to the organisation for help, due to the exposure workers received during the 1960s and 70s.
But charity chiefs are worried about the number of folk being told they will die as a result of asbestos-related illnesses in the area.
In the last year, from September 2015 to August 2016, 62 people have received a terminal lung cancer diagnosis, also known as mesothelioma, from 210 referrals to the organisation.
In the same period the year before, there were 34 people from 163 referrals.
That's a huge rise in folk diagnosed with the terminal illness caused by asbestos inside a year.
John Fearn, manager of Asbestos Action Tayside, told the Tele: "The referral rate for those with mesothelioma coming to us for support has shot up suddenly in the last year.
"At the moment we are unsure of the reason behind this but we are working to find out why this is.
"The reason for the steady rise in non-terminal cases is understandable, as the health service gets better and better at recognising the symptoms exposure to asbestos brings about.
"But the leap in terminal diagnoses is extremely scary.
"With the vast majority of people exposed to asbestos in the 1960s and 70s it was thought the number of terminal conditions would decrease.
"A lot of people would have been exposed to it when manufacturing firms and ship yards were major employers in the area.
"But the figures throughout last year have definitely bucked the trend we were experiencing.
"The increase just wasn't expected at all and it's very concerning."
John fears the situation will only get worse.
He said: "The peak number of asbestos-related diagnoses was expected to be this year, but it has since been pushed back to 2020.
"So it is very likely these figures will get higher.
"We are currently trying to find out exactly why terminal cases are getting higher.
"The last year is the busiest the organisation has been since I started working here eight years ago."
The charity was set up to provide those who have contracted asbestos-related diseases with emotional and practical help and support.
It is based in Dundee and helps people across the local area.
John said: "Asbestosis is a really serious condition and has a massive impact on people's lives.
"Those with the likes of asbestosis are seriously affected throughout their lives.
"After gentle exercise it can feel like they are walking around with a plastic bag on their head.
"But terminal mesothelioma can leave the person and their families totally dejected.
"It's a violent form of lung cancer and has a very short prognosis — people affected don't have long after the diagnosis.
"We are here to help people, be that by getting them the welfare benefits they are eligible for or by helping them find lawyers to represent them in civil matters."
Despite the fact most folk don't work in environments where asbestos is an issue any more, John says it's still an issue that is affecting people.
He said: "The last year's worth of figures shows that asbestos is still a huge issue in people's lives.
"I would urge people who have worked with asbestos in the past to ask for a check-up with their GP.
"I would also urge doctors to ask the question whether their patients have ever been exposed to the material."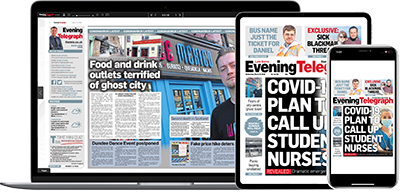 Help support quality local journalism … become a digital subscriber to the Evening Telegraph
For as little as £5.99 a month you can access all of our content, including Premium articles.
Subscribe