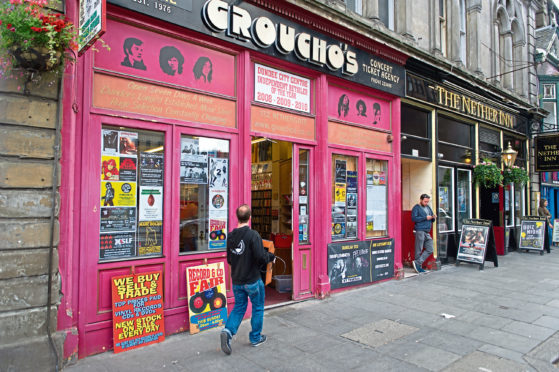 The iconic Groucho's record store is to stay open, its owner has announced.
It was announced in September last year that the landlord was selling the shop premises and subsequently the sale was completed at the end of November.
FOR SALE: Groucho's record store building in Dundee city centre​
It left owner Alastair Brodie considering retirement and the record store – a mainstay in Dundee for 42 years and at its current Nethergate location since 1999 – under threat.
Groucho's owner admits iconic Dundee record store could close next year
But Alastair has announced it will stay open in a Facebook post on Friday night.
He wrote: "After months of speculation I am delighted to announce that Groucho's will not be closing in the near future as feared.
"Fortunately we have been able to strike a deal with the new landlord to extend our lease by five years which I'm sure will come as a great relief to our loyal customers.
"That will take us to August 2024, a full 48 years since we opened in 1976. Personally I would still like to sell the business for health reasons.
"I've been running the shop since I was 22 and I'm now a pensioner so I could do with retiring and passing on the shop to someone who can keep it going and perhaps taking it forward in this ever increasing technological age.
"If anyone is genuinely interested feel free to get in touch for a chat. In the meantime nothing changes and we'll look forward to welcoming all the new visitors to Dundee over the summer."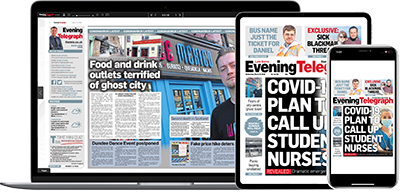 Help support quality local journalism … become a digital subscriber to the Evening Telegraph
Subscribe