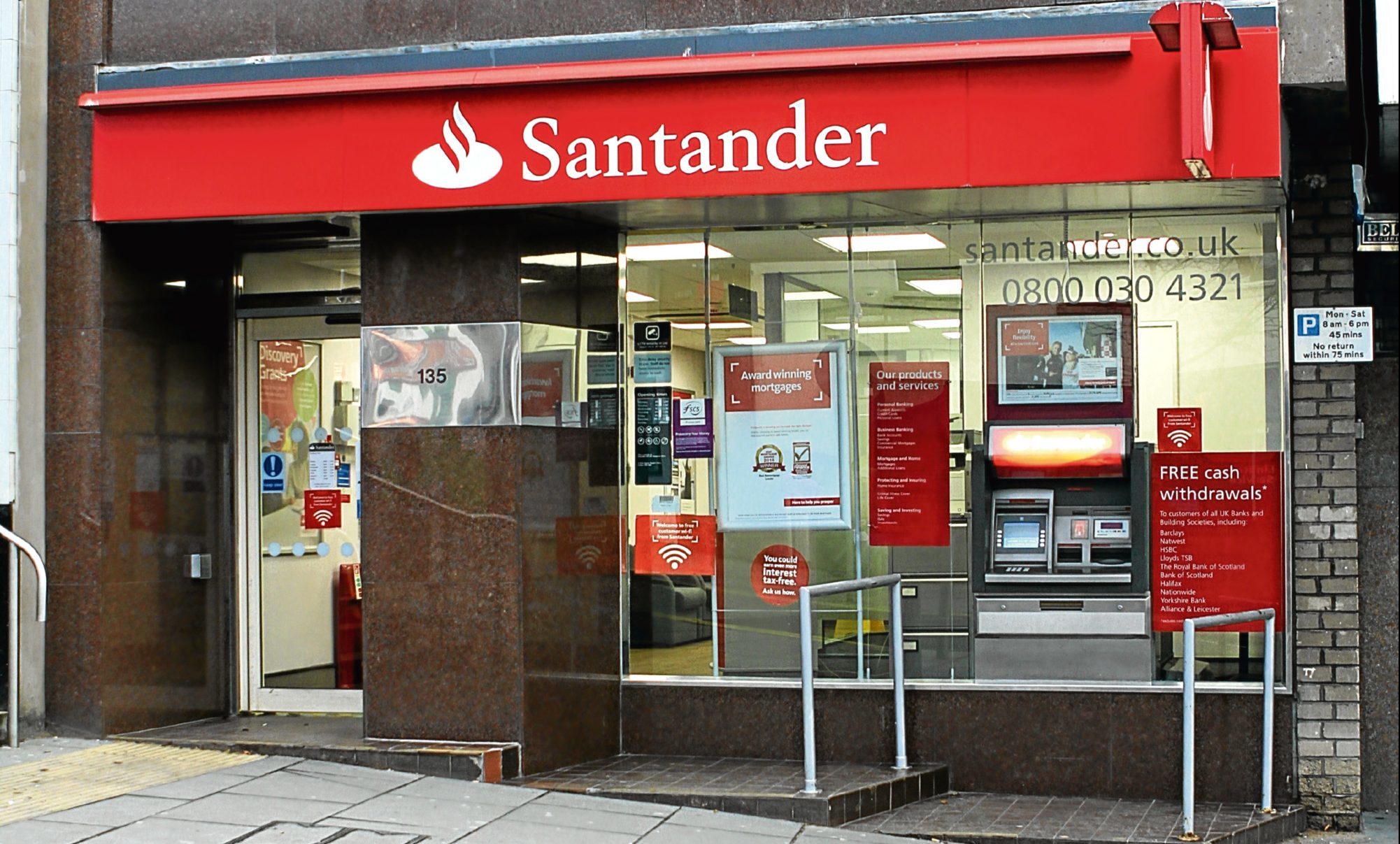 A major bank is set to close one of its two branches in Dundee after a "network review".
Santander is proposing the closure of its Lochee branch in June and has launched a consultation over the move.
However, bosses say they'll do what they can to reduce the impact on staff and that customers will still be able to access the branch in the city centre.
A spokeswoman for the company said the move had come about following a review of its network.
She said: "As part of this assessment, Santander is reviewing the Lochee branch for possible closure in May.
"We are currently consulting with our unions and branch colleagues and are committed to maintaining employment and retaining colleagues by offering suitable alternative roles where possible.
"Following consultation, we will be writing to all customers and local stakeholders in the community.
"Our Lochee branch is a short distance from the Santander branch on Reform Street.
"This decision has not been taken lightly and follows a strategic review looking at customer usage levels, lease agreements, our overarching UK footprint and customer engagement strategy.
"By reducing inefficiencies in our branch network, we're able to reinvest in our branches to improve their facilities, as well as investing further in digital capabilities to deliver a better experience for our customers, while continuing to provide services to local communities."
Paul Smith, chairman of the Lochee Traders' Association, said the closure would be a blow to the area.
He said: "This is the first I've heard about it and it's surprising because it's quite a busy bank, so I don't know why they'd want to close it.
"It means there is going to be only one bank left in Lochee now — it's just Lloyd's left. It's obviously not good for the area. We've got about four or five empty premises. It will impact on all those who use the bank and I think a lot of older people will just transfer to Lloyds."
It's the latest in a line of bank closures in Dundee, including the loss of TSB branches in Stobswell and the West End. Clydesdale Bank has also recently announced the closure of branches in Tayside, including Forfar and Brechin.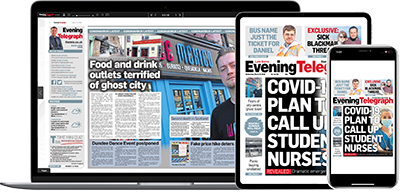 Help support quality local journalism … become a digital subscriber to the Evening Telegraph
Subscribe