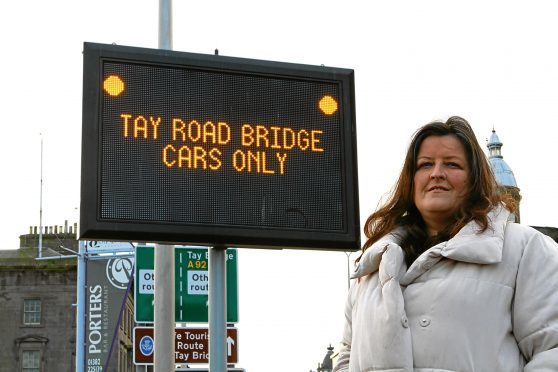 A councillor has hit out at lorry drivers who ignored restrictions for the Tay Road Bridge during winds in excess of 50mph.
Maryfield representative Lynne Short was contacted by several residents on Wednesday amid claims high-sided vehicles were using the bridge when it was only open to cars.
Ms Short, who sits on the Tay Bridge Joint Board, said locals fear there could be an accident similar to the one on the Forth Road Bridge in January last year — which saw an HGV overturn in high winds.
The incident saw the bridge closed for 19 hours and the driver convicted of dangerous driving after he ignored similar restrictions.
Ms Short said: "Drivers are more concerned now something like it could happen again."
Bridge manager Alan Hutchison said while he understood HGV and bus drivers are anxious to make good time, ignoring the rules is not worth the risk.
He said: "These restrictions aren't just about health and safety.
"If a high-sided vehicle were to be blown onto its side it could damage the bridge.
"I appreciate the pressures drivers are under these days, but it's just not worth the risk."
As well as being dangerous, ignoring restrictions on the bridge contravenes local bye-laws and could result in prosecution for those involved.
A Police Scotland spokesman said the force was aware of vehicles ignoring restrictions — adding that irresponsible drivers are endangering themselves and others.
He said: "Restrictions such as these, while possibly causing some inconvenience, are in place for the safety of all persons using the road. Please be responsible and obey the restrictions until they are removed."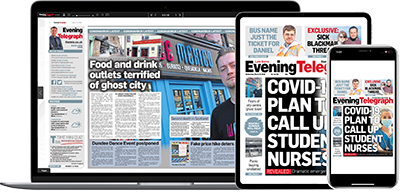 Help support quality local journalism … become a digital subscriber to the Evening Telegraph
For as little as £5.99 a month you can access all of our content, including Premium articles.
Subscribe