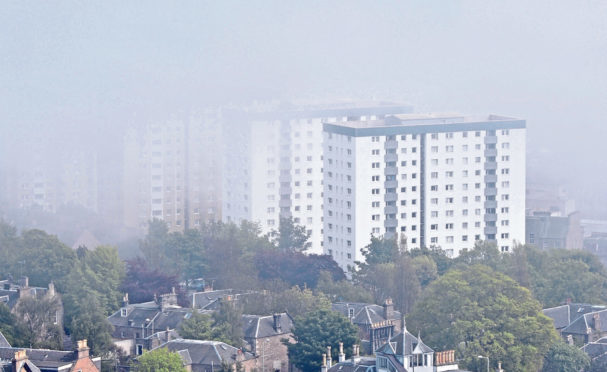 Night-time concierges at Dundee multis are set to be replaced with centralised "rapid response" teams which rely on remote CCTV to spot trouble, sparking safety fears among residents.
Staff were briefed at a behind-closed-doors meeting last week on the plan to replace evening caretakers at all of the city's multis with a two-car team of council officers.
The unit would be based out of Dundee West Housing Office in Lochee, responding to incidents that are either called in or spotted on council CCTV.
However, they would also have a direct link with the police in the event of an emergency.
At present, caretakers work shifts as late as 3am, monitoring multi entrances, reporting incidents and assisting residents as required.
Councillors have shared concerns about the replacement service's ability to cope with potentially high levels of demand, and have called on the authority to reconsider.
Lochee Labour representative Charlie Malone said: "I have concerns about the amount of resources and how large an area they are expected to look after.
"There are 11 multis in Dundee and my concern is that a two-car team will not be enough. I am not comfortable with the idea.
"In addition, I am concerned about staff being taken away, and the loss of the psychological reassurance that a person on-site can bring to residents. They need to be reassured that the concierges will remain in place."
The concierge service is highly valued. Some residents have told councillors they rely on staff to help them get up the stairs with shopping.
Others say they're too scared to venture out into the corridors without the assistance of the in-house staff.
Councillor Kevin Keenan, Labour group leader, said: "I will be ensuring that the council will address any fears that residents may have at this news.
"The safety of residents is of primary importance.
"I also understand that there could also be concern among employees over these developments and changes that may be taking place."
Privately, council staff are said to have expressed reservations about how calls will be prioritised and how the team will cope.
In addition, the Phoenix Residents Association, which represents tenants living in more than half of the city's multis, has voiced its opposition to the move.
Gary Pirie, vice-chairman, said: "I would rather see them stay in place. While we have new security cameras in operation which are quite good, you don't want to have to rely on them.
"I know a lot of people who would prefer concierges to remain. At the end of the day we have a lot of bother sometimes and we need the concierges in case the doors fail and we can't get in."
Myles McCallum, of the Village of Lochee Partnership, branded the plan "ridiculous".
"You just can't replace the concierges. They're a presence and they're there to help elderly folk now and again," he said.
"I just don't understand why the council says it wants to take away this kind of service."
A spokesman for Dundee City Council said: "Approval to consult with relevant stakeholders on the review of caretaker services was agreed by the council's housing committee in June 2015.
"That consultation, which includes trade unions, employees and tenants, is ongoing."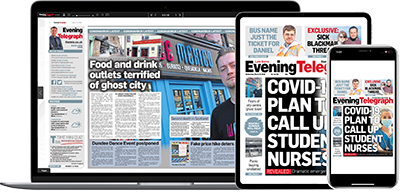 Help support quality local journalism … become a digital subscriber to the Evening Telegraph
Subscribe