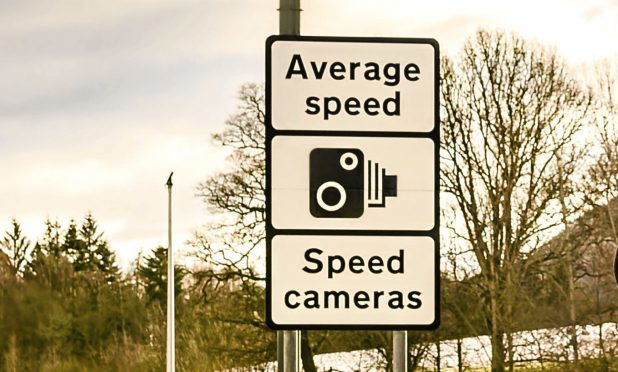 A road safety chief says he expects the number of drivers caught speeding in Tayside to fall after the introduction of more average speed cameras.
Figures provided to the Tele by Police Scotland show that, for the year 2017-18 to November 8, 574 drivers were detected speeding by average speed cameras in the region.
Another 825 were caught by fixed speed cameras, while 4,944 were detected by mobile speed traps.
That's the equivalent to 28 drivers being caught speeding every day — down from 2016-17 when 37 were caught on average each day.
Average speed cameras have been in place on the A9 running through Tayside for several years — and were recently introduced on a stretch of the A90 between Dundee and Stonehaven.
Aaron Duncan, manager of the North Safety Camera Unit, said the devices encouraged "better driver compliance" with speed limits compared with fixed or mobile roadside units.
He told the Tele: "Average speed cameras are a welcome introduction and are linked to a reduction in overall offences.
"It's a long-standing reality that average speed cameras have a very positive effect on the number of drivers adhering to the speed limit."
Average speed cameras arrived in Tayside in 2014 when they were introduced on a stretch of the A9 from Dunblane up to Perth, later being added on the rest of the route to Inverness.
The A90 cameras went live on October 31, with details expected to be published shortly on the number of drivers caught during their first weeks of operation.
Drivers fined after being caught speeding by the average devices on the A9 more than doubled between 2014-15 and 2015-16, from 430 to 1,004.
Mr Duncan said average cameras helped free up resources to target speeding concerns in other locations.
He added: "We want to make speeding socially unacceptable.
"If vehicles are travelling slower, drivers have more time to react.
"You don't have drivers trying to negotiate their way through the traffic and causing people to make mistakes and errors in judgment.
"But it's not just about compliance. It's about improving the overall experience on the road for everybody."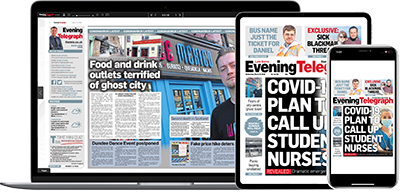 Help support quality local journalism … become a digital subscriber to the Evening Telegraph
For as little as £5.99 a month you can access all of our content, including Premium articles.
Subscribe