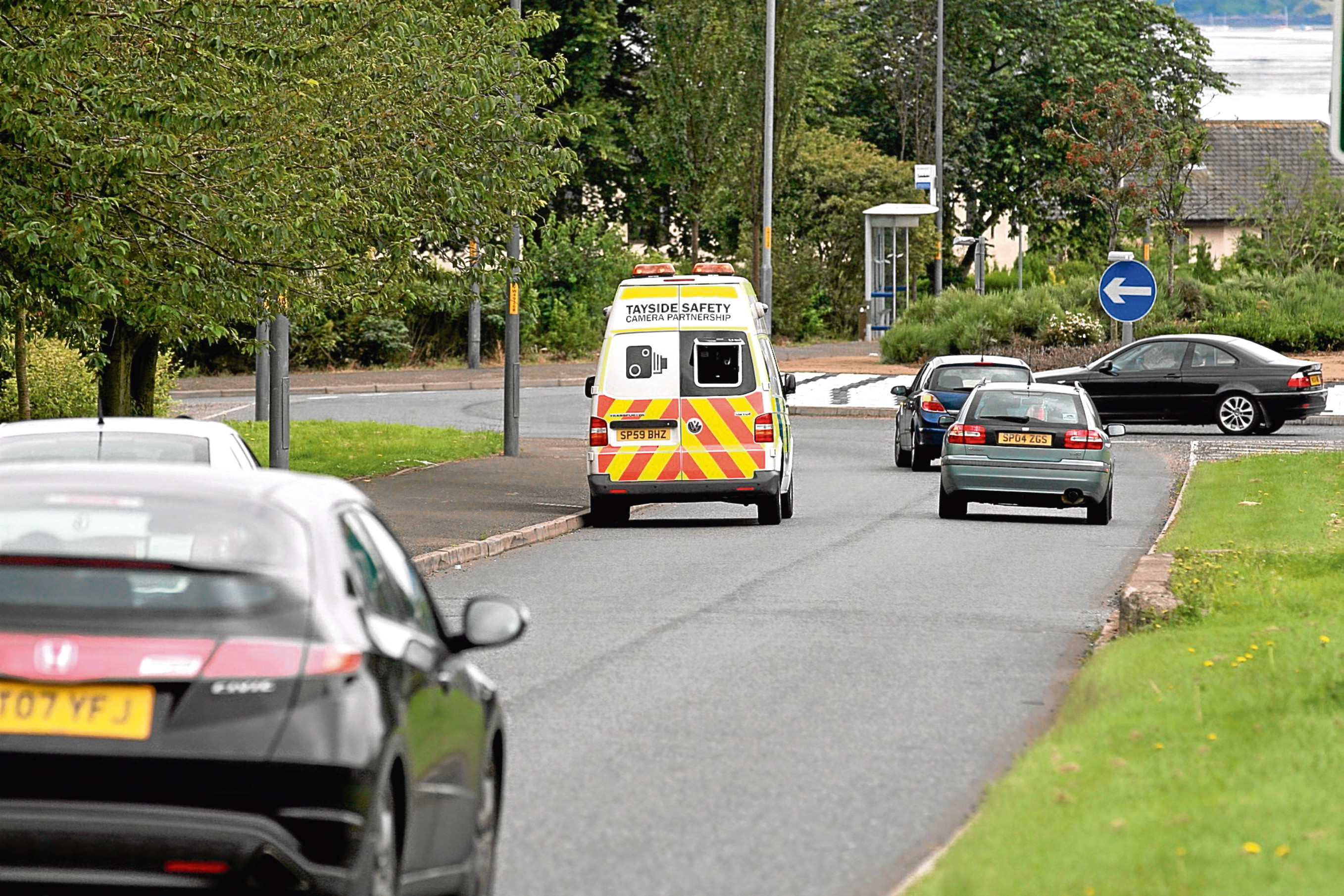 Speed cameras in Tayside have raked in more than £2.2 million from speeding motorists in three years, the Tele can reveal.
A combination of fixed, mobile and average speed cameras caught 8,635 drivers in 2015/16 alone — meaning that with a minimum penalty of £100, at least £863,500 was raised in the 12-month period.
And when taking into account the previous two years, the total reaches at least £2,217,820 from thousands of fines handed out.
Last year saw a slight drop in speeding offences, which were down 131 from the previous year.
Pete Williams, the RAC's road safety spokesman, said: "It appears the message is slowly getting through in Tayside.
"The majority of motorists respect the need for speed cameras, particularly in accident blackspots and areas where we have seen dangerous driving."
Of those caught speeding in Tayside last year, 1,165 were snapped by fixed cameras, 6,964 were caught by mobile units and a further 506 by average speed devices.
Mr Williams added: "We normally see more people caught with static cameras compared to mobile, so for so many to be caught by mobile cameras in Tayside it seems like the police have run targeted operations in bad areas, which is good to see."
Police Scotland figures show that there were 54 fatalities on Tayside roads in 2014/15 compared to 40 last year — a drop of 25% — and Mr Williams said it could be linked to the contribution of speed cameras.
He said: "Road safety has to be the primary goal and speed is often a leading factor in accidents, so if there has been a drop in fatalities, then speed cameras have to be seen as a positive."
But a spokesman for the Alliance of British Drivers said: "You will always get some lunatics who drive excessively fast and no speed camera in the world is going to stop them.
"It's clear some organisations place speed cameras in spots where people go faster than the speed limit — but that's because the limit has been set too low.
"Only 5% of accidents are caused by speed. Most are caused by people not looking where they are going, not paying attention or being under the influence of drugs or alcohol.
"The £2.2m paid in fines would be better spent in restaurants and shops to keep the economy moving along a little bit better."
The Tele asked local drivers what they thought about the speed cameras cash haul.
Peter Henderson, 50, an operations manager from Montrose, said: "They set these laws for a reason, to make people safer, and I don't see it as a con for money."
Stuart Milne, 31, a software engineer from Forfar, added: "They are there to make roads safer."
Cally Henderson, 30, a beautician from St Mary's, said: "If you're speeding, you're committing a crime. They are there for a reason."
Cale Tanaka, 30, an ice hockey player from the West End, added: "I am a bit wary when I see a sign but it's a better way to control the speed.
"I am originally from Canada and we have wider roads and not so many speeding laws so I am careful here."
Dawn Anderson, 61, a retired administrator from Craigiebank, said: "It's scandalous. It is just a reason for making extra money. People just find out where they are then slow down and speed up again. It's a waste of time."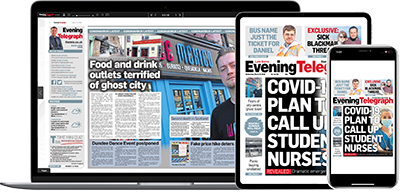 Help support quality local journalism … become a digital subscriber to the Evening Telegraph
For as little as £5.99 a month you can access all of our content, including Premium articles.
Subscribe