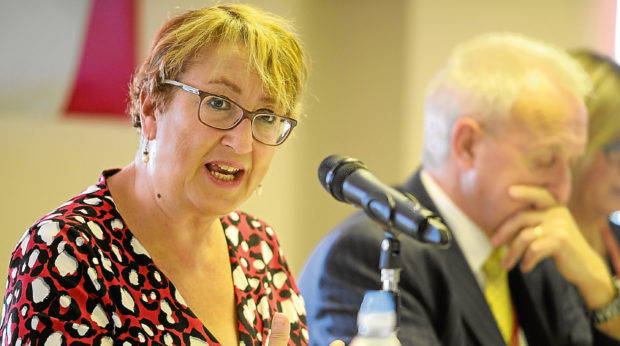 Scotland's communities minister has backed the Tele's Safe as Houses campaign as she pledged to continue cracking down on bogus callers and rogue traders.
Annabelle Ewing offered her support after the Tele asked her what was being done on a nationwide level to beat the bogus callers.
She said: "It's great to see the Evening Telegraph's Safe As Houses campaign raising awareness of scams and helping readers to stay safe and secure in their homes and communities.
"No one should feel afraid in their own home and we will continue to work with our partners to target these criminals."
Our community safety fightback, being run in conjunction with Kean2Slaters and Dundee City Council, aims to protect you and your loved ones with tips on how not to fall victim to scammers.
Ms Ewing, minister for community safety and legal affairs and SNP MSP for Mid Scotland and Fife, warned that dodgy salesmen were employing new tactics in order to part people from their cash.
She said: "While some rogue traders will pose as legitimate workmen offering roofing and paving services, we know that there is a growing trend of criminals pressurising consumers to sign up for a range of products which have been mis-sold."
As part of its work in making local communities feel safer, the Scottish Government has funded the roll-out of call-blocking units to vulnerable communities in order to stop phone scammers in their tracks.
It has also supported organisations such as Neighbourhood Watch Scotland and Crimestoppers with hundreds of thousands of pounds of funding and commissioned research to investigate better ways of cracking down on con artists.
Ms Ewing added: "Recorded crime is at its lowest level in 43 years and our law enforcement agencies work tirelessly to detect, disrupt and prosecute criminals, while supporting preventative work to keep crime down to historically low levels.
"This includes Police Scotland's ongoing engagement with partners across public services and the private and third sectors to ensure that, collectively, we can stay ahead of new and emerging threats, be they in private homes, public places or online."
The Tele also spoke to shadow justice secretary and North East MSP Liam Kerr, who described the "unpleasant" effect such crimes can have on homeowners and tenants.
The Tory MSP said: "Crimes in the home are among the most unpleasant because they leave people fearing for their safety, thinking they are vulnerable.
"For that reason, it's not advisable to invite someone you don't know into your home when they don't have identification.
"The media is full of stories about kindly people being taken in by doorstep sales people and cold callers.
"But the lines can be blurred when goods and services are legal, yet totally inappropriate for the customer.
"If you aren't sure whether you are dealing with an authorised trader, take down their details and check with the local authority."
Have you been targeted by a bogus caller, thief or fraudster? Contact us at SafeasHouses@dctmedia.co.uk, or call 01382 575017.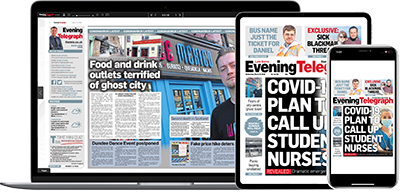 Help support quality local journalism … become a digital subscriber to the Evening Telegraph
For as little as £5.99 a month you can access all of our content, including Premium articles.
Subscribe