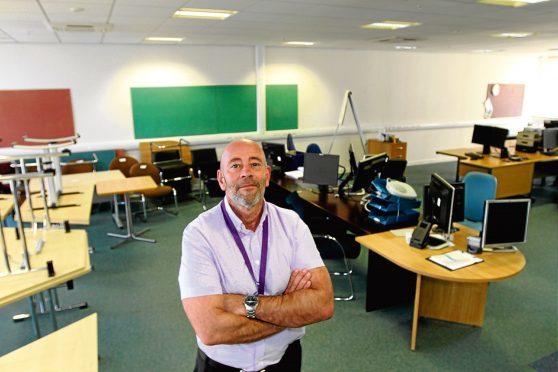 It's the new control centre that council bosses say will help them tackle crime and antisocial behaviour.
And the Tele has been given exclusive access to the unit which will be home to the Safety and Alarm Response Centre (SARC) as part of the Safe as Houses campaign.
The Tele has teamed up with Kean2Slaters to help city residents take steps to avoid falling victim to criminals.
Staff at the centre will be working round the clock to keep city residents safe.
Graeme Mackenzie, service manager of Community Safety and Resilience, explained how the "camera and intruder alarm response control centre" will allow the council to respond to incidents more quickly.
It will bring footage from property-related council CCTV cameras — of which there are about 1,000 — under one roof.
The centre will also allow information to be passed between other agencies, including police.
Graeme said the intelligence sharing will ensure the team can respond accordingly.
In particular, alarm systems at sheltered housing complexes — often targeted by fraudsters — will be linked up to the SARC, allowing council officials and blue light services to respond quicker.
Mr Mackenzie said the SARC will also help the council protect locals, buildings and other assets, deter antisocial behaviour and assist in emergency situations.
He said: "Community safety and justice is one of the four cross- cutting themes within the city plan which was launched by members and senior officers some weeks ago. In the community safety arena we have a number of priorities.
"For example, one of our priorities is to reduce, or assist in the reduction of domestic violence in the city.
"The aspiration to reduce general antisocial behaviour, the desire to increase fire safety — the SARC will play an integral part in all that."
Graeme said the new centre will also help him in his role in emergency planning and emergency response.
He added: "The centre is a big boost in terms of how the city can become more resilient when incidents occur.
"We can have early sight of incidents and we can get quicker notifications to the blue light services and a quicker response from the council to support the emergency response.
"The council's principle role in an emergency is to support blue light services, but it is also about care for people.
"How can we care for the citizens of Dundee and get them into a position of recovery quicker than we do now? That centre will be a valuable tool in that."
Graeme said it would also come in handy in preventing antisocial behaviour.
He said: "We can use it to not only detect damage to our assets when it occurs but to actually prevent it happening in the first place.
"Some of the technology we will be able to use will be voice-operated cameras. If we were to see groups of young people — or anyone — congregating outside a building or getting access to roof areas — perhaps breaking windows — we can intervene.
"With the use of clever technology and a mobile response unit, we will be able to try to stop it happening in the first place.
"In terms of monitoring CCTV, particularly in key hubs like Dundee House, The Crescent, McManus or the V&A, which will have a modern CCTV system surrounding it, we can't afford to have them damaged.
"Preservation of these assets is a high priority to us as petty malicious damage to those buildings can have a huge impact on resources."
n HAVE you been targeted by a bogus caller, scammer, thief or fraudster? Contact us via email with your story at SafeasHouses@ dctmedia.co.uk, or by phone at 01382 575017.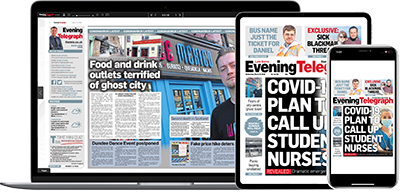 Help support quality local journalism … become a digital subscriber to the Evening Telegraph
For as little as £5.99 a month you can access all of our content, including Premium articles.
Subscribe