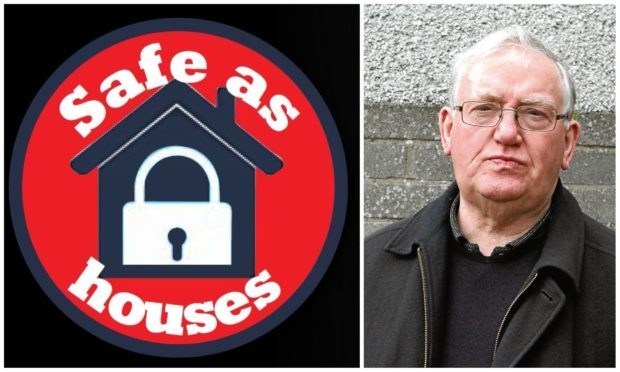 Elderly and lonely residents need to be kept constantly aware of the ever-shifting threat from fraudsters, the chairman of Dundee Pensioners' Forum has said.
Backing the Tele's Safe as Houses campaign, Gordon Samson said the increasing use of technology in people's everyday lives was having a dual impact on how people can be tricked.
The Tele has teamed up with Kean2Slaters to help city residents take steps to avoid falling victim to criminals, by helping folk stay as vigilant as possible and enabling them to make the con artists' jobs as hard as possible.
Gordon said it was important homeowners were kept aware of the latest techniques used by bogus callers, fraudsters and con artists, adding that campaigns like the Tele's helped people stay alert to current trends.
He said: "Quite often the first time we hear about these things is when we read about them in the newspaper.
"Whenever we hear about them, we always bring the stories to people's attention.
"We support any campaign that highlights the issue and encourages people to think about safety."
Asked what risks face older people, who are particularly vulnerable to fraudsters, he said: "One of the biggest issues for older people is loneliness.
"When you're lonely and don't speak to people that often, it might seem quite tempting to let someone in when they knock on the door.
"These people know this, so that's the way they target older people on their own." Gordon added: "Technology can also be very isolating, and it means people perhaps talk less to one another than they did. But it's also another way people can con you.
"Some older people are brilliant with technology. But in one email, one phonecall, these people can sell your house back to you.
"It's not just pensioners who can be fooled by these kind of tricks either. It's everyone.
"All we can do is keep people updated, as fraudsters are always coming up with new ways to con folk."
Have you been targeted by a bogus caller, scammer, thief or fraudster? Contact us via email with your story at SafeasHouses@dctmedia.co.uk, or by phone at 01382 575017.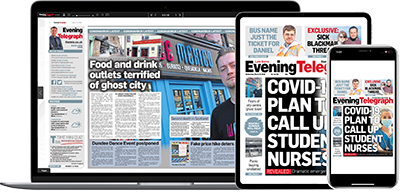 Help support quality local journalism … become a digital subscriber to the Evening Telegraph
For as little as £5.99 a month you can access all of our content, including Premium articles.
Subscribe