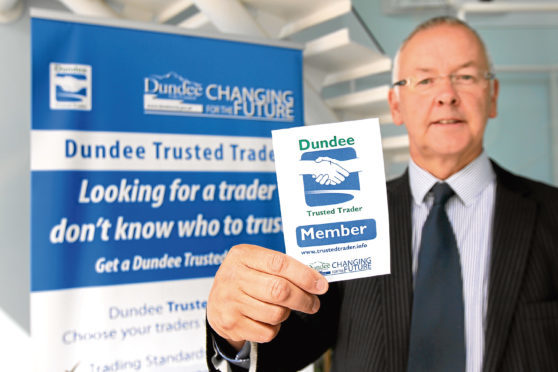 Police and trading standards officials in Dundee have called on residents to help make their communities safer by reporting fraudsters and bogus callers to the authorities.
Dundee Trading Standards has relaunched Operation Monarda, a Police Scotland initiative bringing together public, private and third sector organisations to help minimise the risk of doorstep crime to vulnerable and older people.
As with the Tele's own Safe as Houses campaign, the scheme aims to make sure residents are as vigilant as possible, while making the con artist's job as difficult as can be.
This month, Dundee Trading Standards launched a new leaflet giving tenants and homeowners a few top tips on avoiding being scammed.
In order to help beat doorstep crime, residents are being told to remember three simple rules — Think, Secure and Question.
When answering a knock on the door, residents should think — are they expecting anyone? If not, then proceed with caution. Never let a stranger inside your home unless they have an appointment.
When opening the door, also make sure you make the best use of whatever security you have — keep a door chain on and peer through the spy hole before answering to see who is outside.
The third rule is to question — if someone is claiming to work for a company, ask for their company ID, then verify the caller's claims by phone. Even then, if you are still unsure, end the conversation and do not let them in.
While it may sound simple, fraudsters and bogus callers can be incredibly persuasive, and are constantly dreaming up new ways to rip people off.
Raymond Lynch, Dundee City Council's senior trading standards officer, said: "Doorstep crime has a devastating impact on the lives of vulnerable and elderly people.
"Older adults in particular are at risk from bogus callers, who try to gain entry to your home by pretending to be someone they are not, for example, council staff, meter readers, or water board employees.
"Rogue traders will cold call, offering to carry out work or repairs on your house, garden or driveway for substandard work at grossly inflated prices."
Like all local authorities, Dundee Trading Standards runs a trusted traders scheme, which contains a list of reliable, professional traders recognised by the council. Using these traders will not only help you get quality work at a fair price, but also peace of mind.
Mr Lynch added that the best way to tackle bogus callers was to come together and report any suspicious calls to the authorities.
"We must work together if we want our cities, towns and villages to remain one of the safest places to live and work," he said.
"Police and partner agencies rely heavily on support and information from the general public — without you giving your support and information, it is harder for us to piece together the bigger picture of what is going on within our communities."
There are several ways you can report suspected rogue traders, con artists, bogus callers and fraudsters.
Call police on 101 or 999 in an emergency. Trading Standards can be contacted via the Citizens Advice Consumer Helpline on 03454 040506.
And of course, if you've been targeted by a bogus caller, thief or fraudster, you can contact us with your story at SafeasHouses@dctmedia.co.uk or on 01382 575017.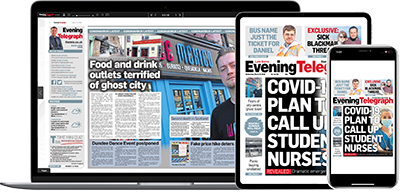 Help support quality local journalism … become a digital subscriber to the Evening Telegraph
For as little as £5.99 a month you can access all of our content, including Premium articles.
Subscribe