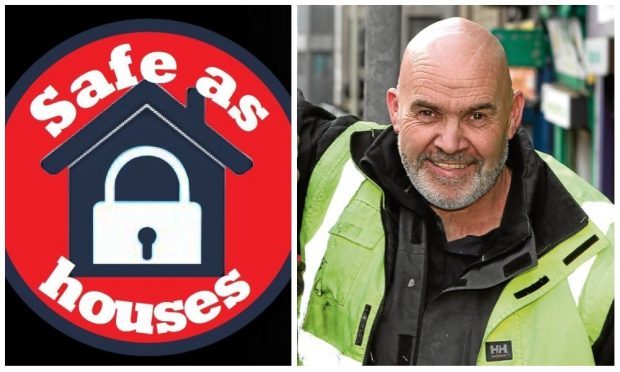 Having worked on people's homes for 43 years, Charlie Kean has seen at first hand the heartbreak and devastation caused by bogus callers and fraudsters.
The Tele has teamed up with Charlie's firm Kean2Slaters to launch the Safe as Houses campaign in a bid to ensure city residents are as vigilant as possible and able to spot a con artist when they come calling.
As a tradesman, Charlie said he frequently comes across people who have been ripped off by fraudsters.
He said: "Maybe it's because I'm often looking down from the roof, but sometimes there are security issues that stick out like a sore thumb.
"I always try to give as much advice as I can, but there is only so much you can do.
"That's why Kean2Slaters is backing the Tele's Safe as Houses campaign – because I know that more can be done to make sure people are aware they could become a target for these people.
"I have probably seen every conceivable kind of home in the city during my time working on people's houses.
"Not only that, I know that there are some simple steps that can be taken, no matter what kind of home you live in, to make it has hard as possible for the fraudsters to be successful.
"You don't need to have a state-of-the-art security system in place — although it would help — to keep scammers at bay.
"People just need to be vigilant, but I don't think that the information on how to do that is widely available.
"I also have experience in being called in to help people when they have fallen victim to a scammer or a bogus caller.
"Sometimes, I might be phoned to offer a helping hand.
"I have been in situations when I have visited people not long after they have fallen victim to a bogus caller and they have been left with nothing. They are left heartbroken and devastated.
"There are few things worse than seeing someone in such a desperate situation caused by someone else — you just wish you could click your fingers and change it for them.
"Unfortunately, that isn't possible — if it were, then it wouldn't be anywhere near as big an issue as it is.
"I am happy to do anything I can do to help people — but I always leave wishing that there was more I could do.
"With this campaign, hopefully we will make sure that fewer people fall victim to thieves, fraudsters and bogus callers.
"If we can make it as hard as possible for the scam artists to successfully operate then we stand a chance of minimising the impact on victims."
Fortunately, most of us never fall victim to a scammer or have our home broken into.
But, for those unlucky enough to become victims, an incident can have a life-changing impact.
Sometimes, people no longer feel safe in their home and may become scared to engage with the outside world.
The Safe as Houses campaign is about empowering residents with the things they need to make sure their home is secure, so that they don't need to worry about becoming a victim of crime.
Have you been targeted by a bogus caller, scammer, thief or fraudster?
Contact us via email with your story at SafeasHouses@dctmedia.co.uk, or by phone at 01382 575017.
Tomorrow, we hear from Garyth Jardine — Dundee City Council community safety manager — to talk about the local authority's role in preventing, combatting and educating the public on how to keep their home as Safe as Houses.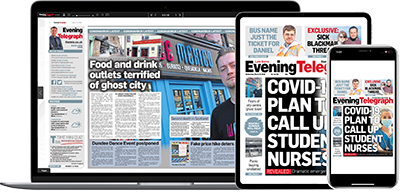 Help support quality local journalism … become a digital subscriber to the Evening Telegraph
For as little as £5.99 a month you can access all of our content, including Premium articles.
Subscribe