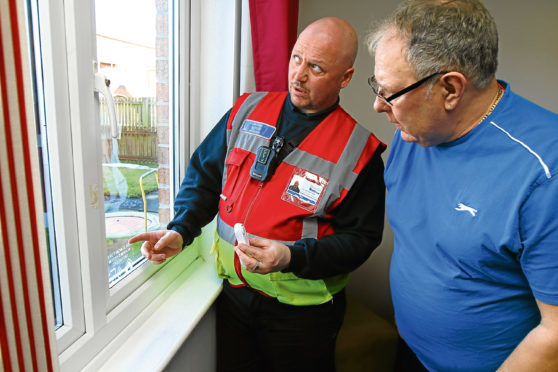 Almost 150 Dundee residents have made their homes safer in the past three months thanks, in part, to the Tele's Safe as Houses campaign.
Dundee City Council's community safety team revealed there has been a large spike in requests for home safety visits since the launch of the drive in January.
Just 18 people had contacted safety wardens at the start of the year asking for extra security measures at their property — before the Evening Telegraph's Safe as Houses campaign got started.
But by February that number had shot up to 74, as our security tips and stories from past victims of crime began to hit home.
This month already, the community safety team has taken 48 calls form residents wishing to make their home safer.
The team said that they had to order in new window alarms for fear of running out.
The latest call out was to Kenny Goff, a retired bus driver from Ardler who had been following the campaign and decided to arrange a visit from the team.
The safety-conscious 60-year-old had not suffered a break-in himself, but decided to act after reading about the break-in on Bruce Street last month that saw medication stolen from terminally ill George Beath's home.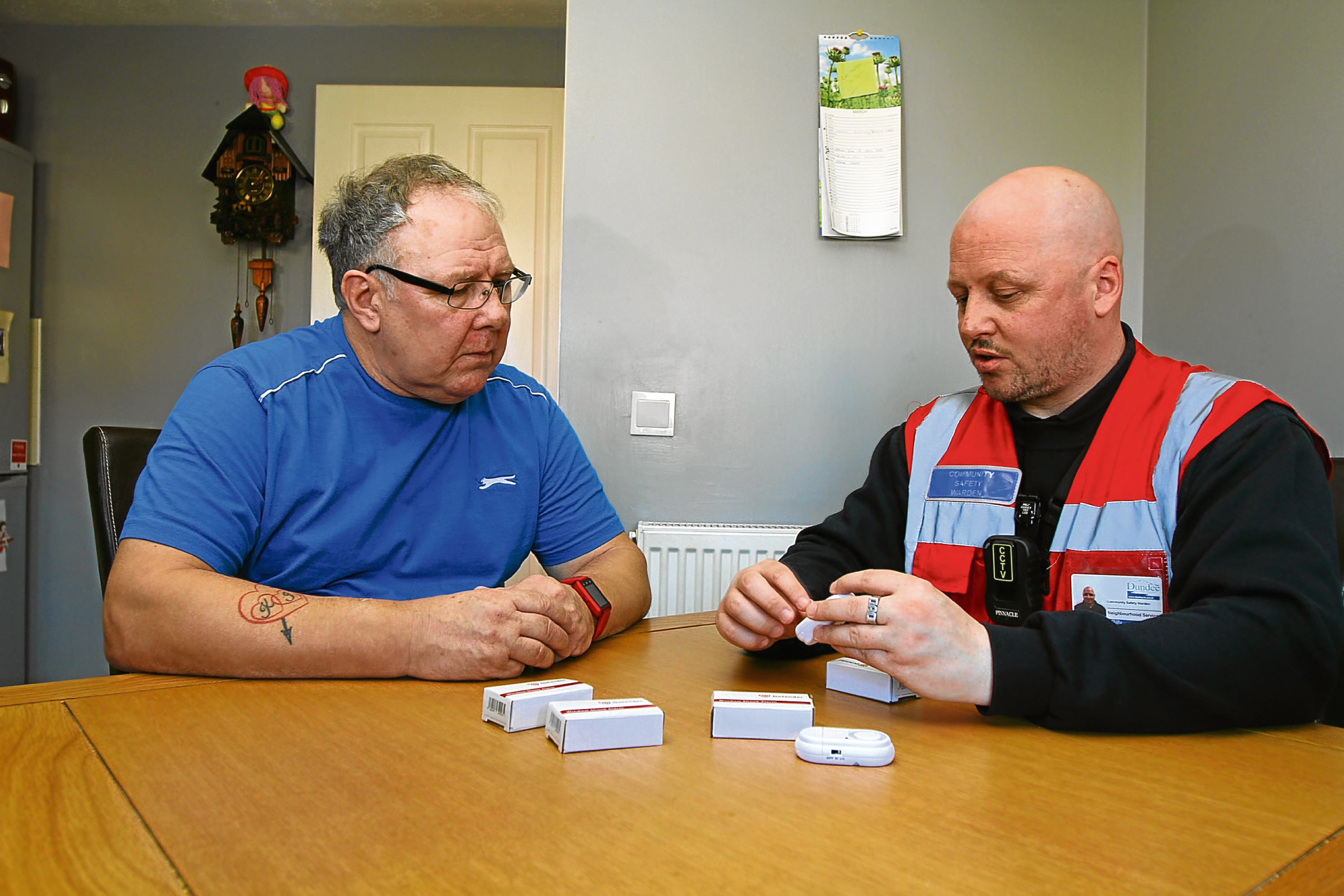 As safety warden Billy McGregor fitted shock alarms to Kenny's windows, Kenny said: "The campaign has certainly made me look at putting in additional safety measures.
"Billy has installed a few window shock alarms to the rear of the property.
"I had put stickers on myself previously to act as a deterrent.
"The noise of these shock alarms would certainly alert people in the surrounding area even if I wasn't home.
"It gives me that additional piece of mind that my home is more secure and acts as deterrent for intruders.
"I've lived in the Ardler area for 12 years and there has always been a great community spirit here — the neighbours all look out for one another."
Billy said: "Since the Safe as Houses campaign has started there's been an increase in the number of home visits we have carried out.
"These visits and the installation of these security measures can put people's minds at ease.
"Kenny wanted a few window shock alarms installed and he has also ordered door chimes to alert him if someone opens his front door.
"He said he had great neighbours around him and there is a need to bring that 'old school' mentality back. Neighbours should be helping each other out more or be more vigilant of any unusual activity."
Steve Lawrence, Dundee City Council's community safety team co-ordinator said: "Since the launch of the campaign, the number of people getting in touch to make their homes safer has increased four or five-fold.
"Obviously, as the community safety team, this is exactly what we want to see.
"We're very pleased people are heeding this advice and giving themselves that piece of mind."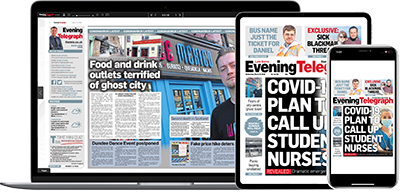 Help support quality local journalism … become a digital subscriber to the Evening Telegraph
For as little as £5.99 a month you can access all of our content, including Premium articles.
Subscribe