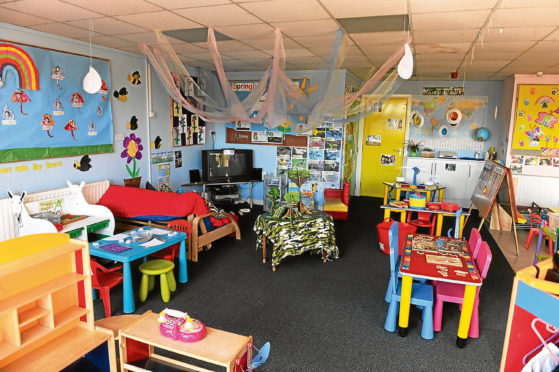 A teenage nursery worker was awarded £10,000 after her employers wrongly accused her of swearing in front of children and dropping a child "face first" on a bus.
Chloe Gorrie was employed as an early years practitioner at Little People Nursery in Baird Avenue, but the 19-year-old was sacked by the nursery after it received a written complaint from a member of the public following a day trip to Broughty Ferry beach on July 20 2017.
The complaint alleged that four members of staff were using "profanities" while they were on the bus, returning to the nursery with a group of 12 three-year-old children – while the complainer also alleged a child was dropped "face first".
An employment judge said: "The complaint received should have been investigated further, given lack of detail in the complaint, the claimant's denial and conflicts in evidence.
"There is no evidence to support the conclusion that the claimant swore. The decision to dismiss was substantively and procedurally unfair."
The judge added there was no evidence to support the assertion that a child had been dropped "face first".
The court heard the four workers were asked to submit versions of the events of the day. The four were never interviewed or asked any questions about the complaint and none referred to having heard swearing.
Ms Gorrie was then suspended and given a letter by nursery bosses which said she was to face disciplinary actions.
Ms Gorrie was given a date for a disciplinary hearing – but not the nursery's disciplinary policy or statements made in relation to the incident.
The court also heard that the claimant was phoned and urged to resign from her post – which she declined.
At a following meeting, Ms Gorrie was told that she was being dismissed from the role – with the nursery citing gross misconduct.
At a tribunal held in Dundee, judge Mel Sangster ruled in favour of Ms Gorrie – saying she was "unfairly dismissed" and awarded her £10,440.
Her solicitor Ryan Russell of Muir Myles Laverty said: "She was treated shockingly by her employer who clearly threw the toys out of the pram paying with complete disregard for a fair process."
Little People Nursery declined to comment.
Ms Gorrie could not be reached for comment.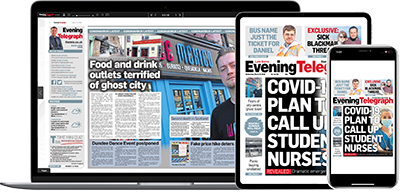 Help support quality local journalism … become a digital subscriber to the Evening Telegraph
Subscribe