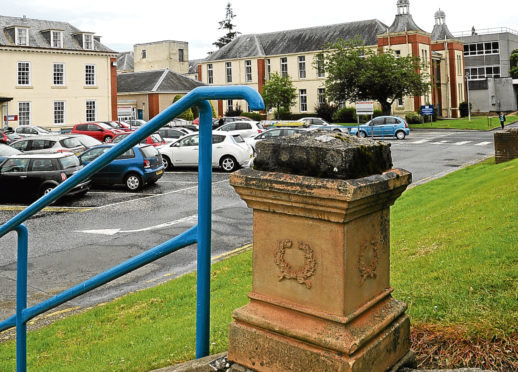 A nurse has been sanctioned after making a "constellation of failures" while working for NHS Tayside.
Pauline Shipman was sacked from her job as a nurse following the "deplorable" offences, which took place over the course of nearly four years.
However, she was also ordered to attend a Nursing and Midwifery Council (NMC) hearing to assess her fitness to practice after she lost her job.
The long-serving health worker, who worked as a nurse for 44 years, had not recorded correct patient information or administered prescribed medicines.
The errors began in 2012 when, while working on Ward 4 at Perth Royal Infirmary, Ms Shipman failed to record hourly observations for a patient judged to be at risk according to the Scottish Early Warning System (SEWS) and later wrote observations that she had not carried out.
The NMC also found that she failed to document SEWS records on other occasions.
Recording its verdict, the body said: "The constellation of failures in care of a number of patients over a significant length of time are serious enough to be regarded as deplorable by fellow professionals."
Other issues included undocumented patients' bedsores, an incorrect date of birth and blood monitoring and medicine administration falsely logged as complete when it was not.
The nurse was referred for disciplinary measures on separate occasions in 2012, 2014 and 2015 — before NHS bosses cut all ties with her in January 2016 and referred the case to the NMC.
Ms Shipman fully admitted all the allegations set against her last year, prior to the hearing held last month.
Making reference to an otherwise "unblemished" career, her early admission and other mitigating factors, the body issued the Perthshire nurse with an 18-month conditions of practice order.
Among conditions of the order are requirements to work under a supervisor, to develop her record-keeping skills and to keep the NMC informed of her progress.
In a statement to the panel, Ms Shipman conceded she had "made mistakes". She said: "I intended to conceal my omissions. I know that I should not have done that and I bitterly regret my actions."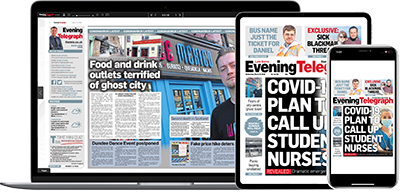 Help support quality local journalism … become a digital subscriber to the Evening Telegraph
Subscribe