Budget airline Ryanair has launched a sale on more than a million seats – with travel from as little as £9.78 from Scotland to Ibiza and Barcelona.
Ryanair says it has reduced fares by up to 25%, including flights from its Scottish bases at Glasgow International, Prestwick and Edinburgh.
The seat sale is available to more than 200 destinations throughout the airline's network.
From Edinburgh Airport, there are cheap flights to destinations like the Berlin, London, southern Spain, Tenerife, and Poland.
Deals include £9.78 one-way flights to Milan, £14.69 fares to Faro in Portugal and Lanzarote for £21.99.
Similar offers are available from Glasgow and Prestwick – but prices vary.
The sale runs between now and Sunday October 7, with cheaper fares on journeys between November and March on offer here – but travellers are urged to be quick to get the cheapest fares.
The deal follows a strike on Friday where staff in six countries walked out.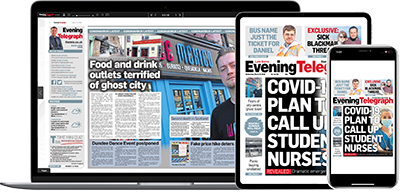 Help support quality local journalism … become a digital subscriber to the Evening Telegraph
For as little as £5.99 a month you can access all of our content, including Premium articles.
Subscribe