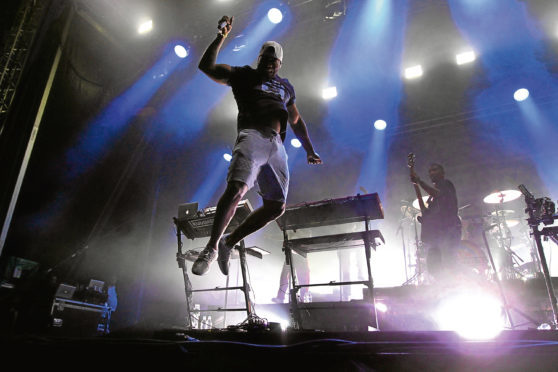 The organisers of a new music festival say the event could help foster Dundee's musical talent following the cancellation of the city's Carnival Fifty Six.
Elaga 2018 is set to take place next month in St Andrews.
The festival will see the return of drum and bass band Rudimental — who headlined the inaugural Carnival Fifty Six at Camperdown Park — at the top of the bill.
Other acts who will be taking to the stage at the festival include Sigala and Codeko, along with another mystery addition.
The people behind Elaga 2018 called on Dundonians to turn out to the event, pledging it would "be a platform for Dundee talent".
Event spokeswoman Sophia Chiang said the event means Dundonians might not lose out on a festival despite Carnival Fifty Six being shelved.
She said: "This is a first of its kind for the local area. We have a huge amount of support right now. But this isn't just for St Andrews, this is for Dundee, the rest of Fife — the whole area.
"We are actively trying to target Dundonians and put on a show that they can enjoy too. We don't want people to think this is only for the people in St Andrews. The first four hours of the event will showcase local bands and talent, before they make way for the headline performers and DJs.
"We are getting in bands that are up and coming. We want to be a platform for them and we can be a platform for Dundee's local talent too — especially in the future."
Carnival Fifty Six took place last August and it was hoped the event would return. However, organisers revealed last month it would not be held this year.
Sophia said the event could "fill the void", although she conceded the festival was scaled down in comparison, with organisers hoping to see 2,500 people attending.
She said: "Carnival Fifty Six is definitely something we are aspiring to. We are going to keep building on what we do this year and, hopefully, keep coming back bigger and better.
"We are already looking at options for next year.
"This is our first event but we are sure that we will be back — we want to keep growing every year."
Tickets for the event are on sale priced £56 and can be purchased at elaga18.eventbrite.co.uk.
Elaga 2018, which is being organised by students at the university, takes place at Craigtoun Country Park on April 7, from 12pm-8pm.
Sophia added that after-parties will also be taking place in Dundee and St Andrews.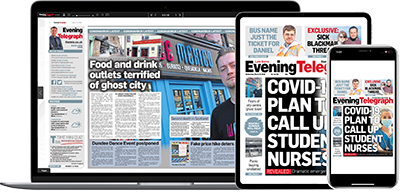 Help support quality local journalism … become a digital subscriber to the Evening Telegraph
Subscribe