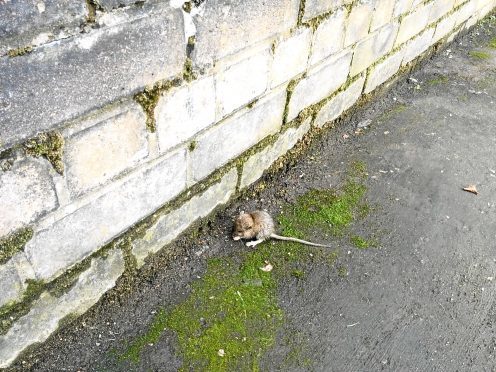 Rubbish-strewn streets are tarnishing Perth's image and encouraging vermin, it has been claimed.
A resident of St Catherine's Road on the edge of the city centre said glass, litter and "drug paraphernalia" were regularly scattered across the pavement near his home.
He claimed glass had been left for more than a month and the situation was "devaluing and damaging" his property.
Although the rubbish was picked up and the area cleaned, a rat was spotted feeding where the mess had been.
The council reminded members of the public they had a role to play too.
"The council's waste service was made aware of contaminated and overfilled blue bins at St Catherine's Road in Perth city centre early on Wednesday August 23," said a spokesman.
"The contaminated bins were then promptly removed and the area swept.
"Householders in the area will be sent a letter reminding them of their responsibility for the wheelie bins allocated to their property and requesting they do not leave the bins on the pavement between collections."
Another local, Bob McFall, said rubbish on city centre streets was "letting Perth down".
"I cringe when I see tourists having to negotiate litter on the streets," he said.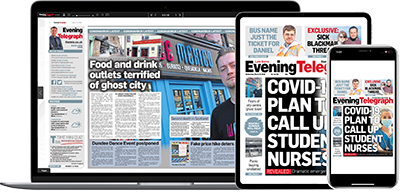 Help support quality local journalism … become a digital subscriber to the Evening Telegraph
For as little as £5.99 a month you can access all of our content, including Premium articles.
Subscribe