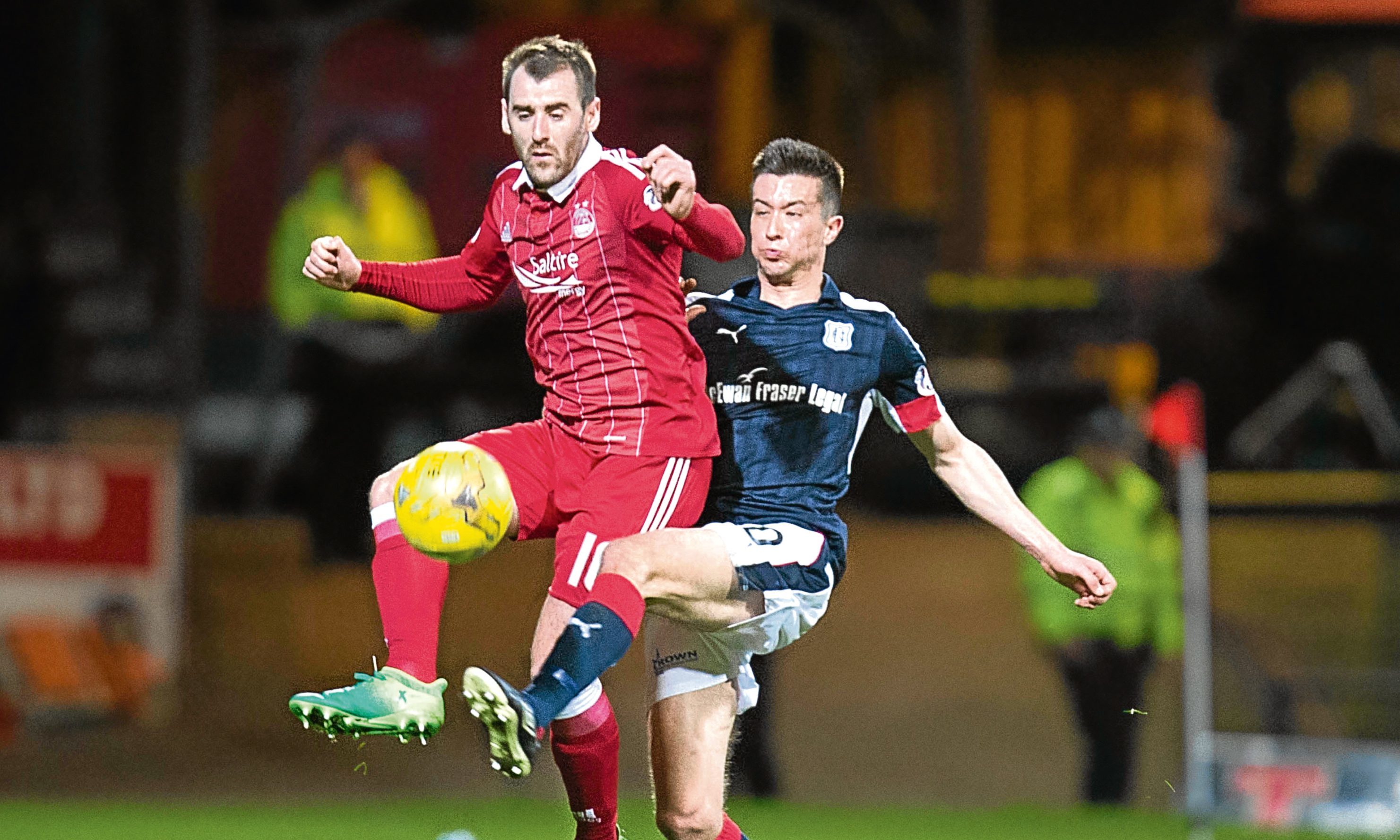 The last thing boyhood Dundee fan Cammy Kerr wants is to see his side dragged into a relegation battle but, after Friday night's drubbing by Aberdeen, that looks like being the case.
Bouncing back from the 7-0 humiliation dealt out by the rampant Dons at Dens Park ahead of tonight's now-crucial trip to Ross County is a massive test of the Dark Blues' character, according to the full-back.
"That's probably the lowest point I've had in my playing career," said Kerr of the Dons defeat.
"There are no positives to take from the game.
"It was an all-round terrible night for everyone.
"I don't even know what to say about Friday night. Honestly, I'm gutted, this is the worst I've felt, the boys are gutted.
"We need to forget about it — as much as it's terrible to say, you've got to.
"It's done, we need to be in a positive mindset going towards Dingwall.
"Probably the worst thing you can do is sit and dwell on it, even though it sounds like the only thing you can do.
"We have a massive game tonight and it will show the mentality of this team what happens at Ross County."
Defeat in Dingwall will make blatantly clear how close Dundee's season is to a disastrous collapse as we head into the business end of the campaign.
And that's something Kerr wants to avoid at all costs.
He added: "Everyone needs to rally together and make sure what had looked a promising season doesn't fade away.
"The worst-case scenario is we have a terrible end to the season, nobody wants that, no one at this club wants that.
"This club I think personally is on the up but to go through the spell we're in isn't good, so it's crucial we get out of it.
"You look at the season, it's been so up and down but that was unacceptable."
The inconsistency throughout the campaign has been an obvious weakness in the Dundee side this season but that same inconsistency shows they have managed to lift themselves after disappointments before — particularly when they were rooted to the foot of the table.
Whether they can pick themselves up after the colossal disappointment of Friday night will define whether or not they can now keep their place in the top flight.
"We have bounced back but now it's a test of everyone's character, how much they want to play for this team," added Kerr.
"We need to get results that are going to see us through this season because it's now massive we get wins that'll see us out of this bad spell.
"We're all hurting, which is a good thing in my eyes.
"We need to show a bit more grit and determination if we want to get out of this.
"It's fine playing football and trying to play nice stuff but, when it comes down to it, you need to battle away and I don't think we did that on Friday.
"These things happen in football, you have bad games, but you can never accept the manner things happened on Friday, which is the annoying thing for me.
"We all know how bad it was and, hopefully, there's a reaction."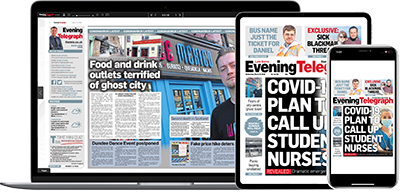 Help support quality local journalism … become a digital subscriber to the Evening Telegraph
Subscribe