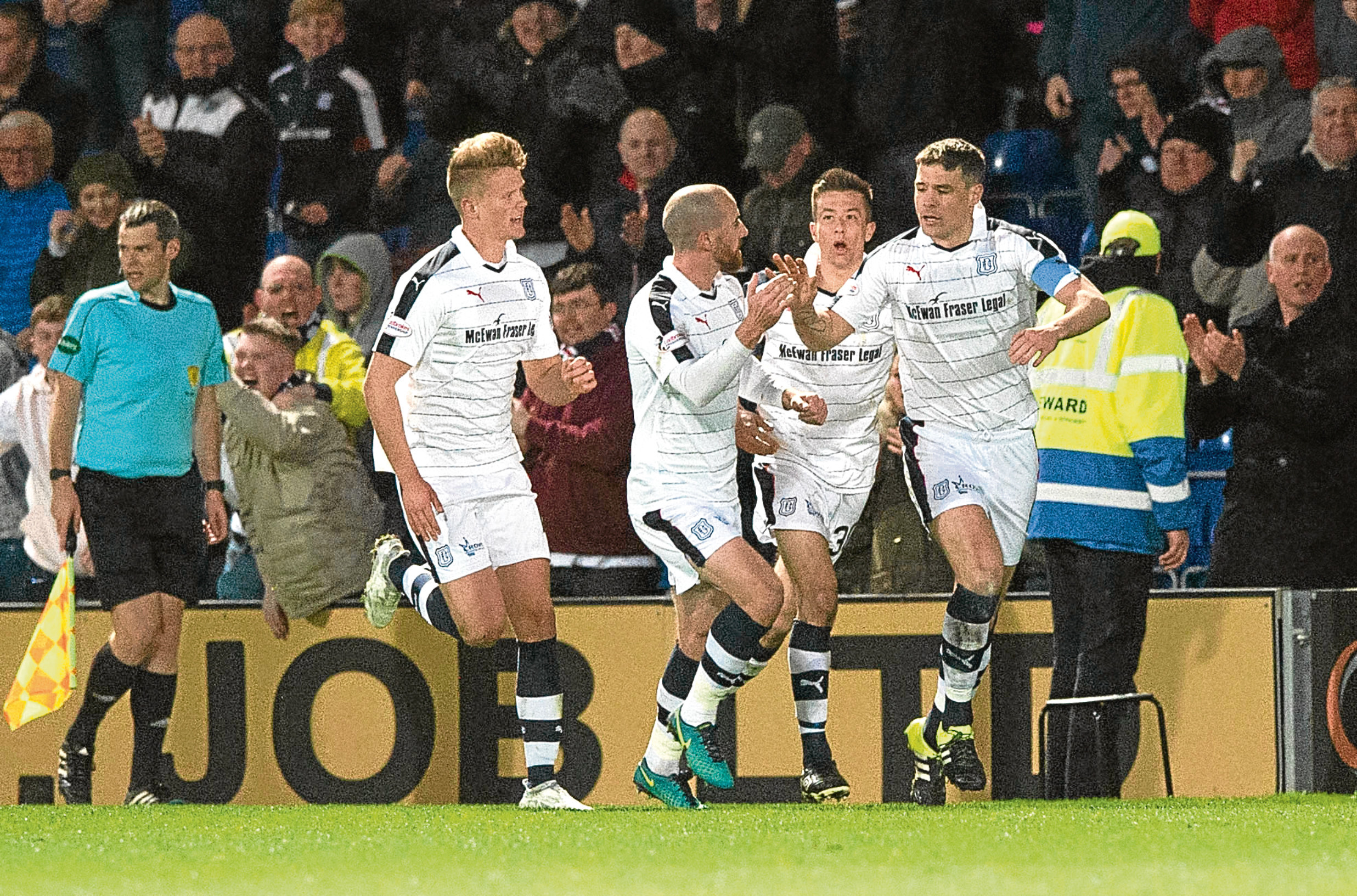 Losing seven goals in a game to Aberdeen last week was one of his worst experiences as a professional footballer.
But Dundee skipper Darren O'Dea admits he felt even lower after Tuesday's 2-1 reversal at Ross County.
The experienced defender's logic is simple — when you don't get what you should from a game, defeat is so much harder to take.
"It maybe sounds strange to say it but the defeat on Tuesday hurt a little bit more than the one against Aberdeen," he said.
"You come off the pitch after a game like Friday deflated, of course you do, and we were all really down.
"But you know you deserved nothing from the game. We deserved the doing we got.
"In Dingwall we knew we deserved to take something and that's why it hurts more.
"But for a contentious decision right at the end we would have taken a point, so getting nothing was hard to take."
He was referring to Mark O'Hara's last-minute challenge on Michael Gardyne, Dundee felt was a fair one, but for which referee John Beaton pointed to the spot, leading to Liam Boyce's dramatic winner.
What happened at the other end seconds later, and ended with Danny Williams being red-carded after a bust-up involving several players, only heightened O'Dea's sense of injustice.
As well as putting that behind him, though, he is able to take a wider view and extract positives from the experience.
"Mark O'Hara gets booked for diving when we go up the pitch.
"I know some of the lads at Ross County and I was chatting to them at the end. They knew that was more of a penalty than the one they got for Mark's challenge.
"As hard as that was to take, as an experienced pro I can look at the bigger picture and see we stood up and weren't hiding during the game.
"That's very important for me because, listen, it is something we can take going forward and build on.
"Whatever anybody said about us after last Friday's performance against Aberdeen, I don't think anyone said anything harsher than the things we said to ourselves. We questioned ourselves.
"But on Tuesday the fight was there, the desire and the spirit.
"These things should never been in question in football but sometimes they are, and it was important we showed them.
"We should have come down the road from Ross County with at least a point but we didn't and we move on. We have to go and prepare for the next game."
To say the past month and a bit has been difficult for O'Dea and his team-mates is an understatement.
Five defeats in a row, 14 goals conceded and just two scored has sapped morale and confidence.
He, though, believes the spirit displayed up north shows Dundee can halt the slide and be safe come the end of the season.
"We are going to be in the bottom half, so six of our last seven games are going to be against bottom-six teams because we have Hamilton as well as Hearts before the split.
"If you look through those teams they are much the same and everyone is fighting. The bare minimum is that we match the fight the rest show.
"If we do, then I definitely believe we are good enough to be winning the games we need.
"It's not going to be about nice football and performances don't matter, only results do."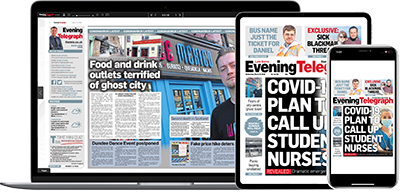 Help support quality local journalism … become a digital subscriber to the Evening Telegraph
For as little as £5.99 a month you can access all of our content, including Premium articles.
Subscribe