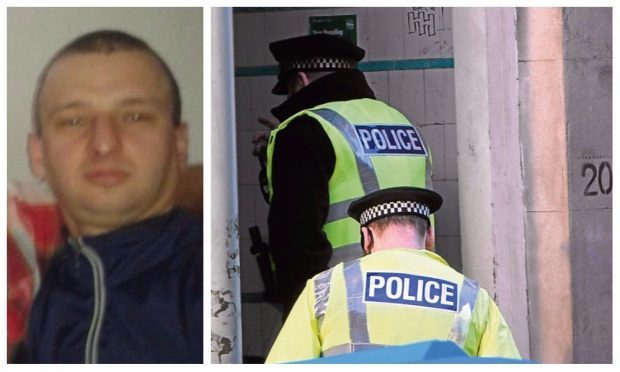 A man accused of murdering two people in a Dundee flat has admitted to jurors: I killed them.
Krzysztof Gadecki, 38, said he stabbed Ronnie Kidd and Holly Alexander at a flat in Rosefield Street between December 8 and 11 last year because he feared for his own safety.
Gadecki denies murdering the pair, lodging a special defence of self-defence.
Giving evidence on Monday, he told the court he had taken a knife to the pair after Mr Kidd had swung a blade at him.
Before he began his evidence, Gadecki told the court: "I plan to say everything exactly as it was."
Defence agent Iain Paterson asked Gadecki: "Did you kill Ronald Kidd and Hollie Alexander?" To which the accused replied: "Unfortunately, yes."
Gadecki said that two or three days before the couple died, he had been at their flat and left a jacket there which belonged to his late brother, and on the day of the deaths, had been there to get it back.
He said: "Ronnie opened the door and it was like he was a totally different person. It was as if he was angry and wanted to know why I was at the door.
"I asked him where was the jacket, but he wanted to close the door. I put my foot forward so he wouldn't close the door."
Gadecki then claimed Mr Kidd armed himself with a knife and came back towards him at the entrance to the door.
He said: "He was swinging the knife around at my body. I wanted to grab the handle but I grabbed the blade.
"In self-defence and anger I snatched the knife.
"(I had) a willingness to bring it all to an end, something like that.
"I grabbed the knife handle and started hitting him as if I totally forgot I was holding the knife.
"In the middle of this he started shouting to Holly.
"She was running and speaking too fast. She was holding a knife in her hand, at the height of my head. She was coming like a samurai towards me.
"I hit her two times very quickly and she collapsed exactly like the pathologist said. She fell face down, lying on her belly."
When asked why he had killed them, Gadecki said: "Because life is a gift and I wanted to live, I was scared.
"I felt like a soldier in the first line — it was horrible." Gadecki claims that he then moved Ms Alexander's body so her head was lying on Mr Kidd's shoulder, saying: "I left them together."
Gadecki denies a further charge that on the dates in question he stole items including keys, watches, a wallet, money and a quantity of drugs from the flat.
And he also denies a charge that having murdered Mr Kidd and Ms Alexander, he attempted to defeat the ends of justice at an address in Benvie Road and elsewhere by washing clothing and disposing of a pair of trainers and a mobile phone, depriving the authorities of the opportunity to submit them for analysis.
The trial before Lord Boyd continues.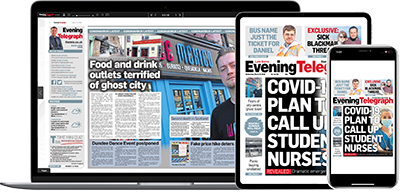 Help support quality local journalism … become a digital subscriber to the Evening Telegraph
Subscribe