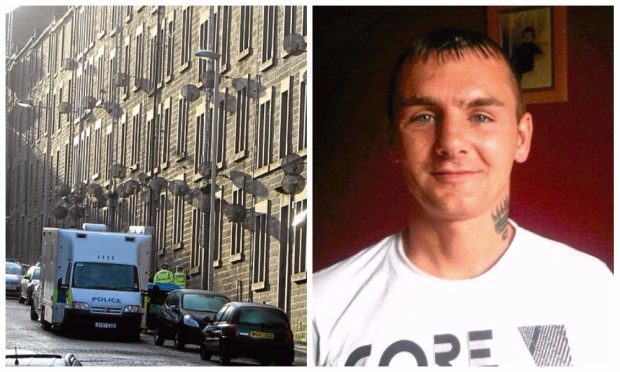 A man allegedly murdered in his flat was stabbed 23 times, a trial heard.
Ronnie Kidd died alongside Holly Alexander in a flat in Rosefield Street between December 8 and 11 last year.
Krzysztof Gadecki, 38, is accused of murdering both of them — a charge he denies after lodging a special defence of self-defence.
He also denies further charges of theft and attempting to defeat the ends of justice.
Dr Matthew Lyall, a pathologist who performed post-mortems on Mr Kidd and Ms Alexander on December 13 last year, gave evidence at the trial on Thursday.
Advocate Depute Bill McVicar asked Dr Lyall to describe the wounds found on Mr Kidd's body when examined by him and a colleague during the post-mortem.
Part of the report was read out to the court by Dr Lyall.
He said: "He (Mr Kidd) died of multiple stab wounds — 23 to the body, which clustered around the face, neck, chest and back.
"In addition, there were a number of defensive wounds to the hands and arms."
Going on to describe some of the 23 wounds individually, the doctor said: "There were eight stab wounds to the face and neck, which were mostly superficial.
"One stab wound to the left side of the neck entered just below the midline of the neck, and was 40mm in length."
Dr Lyall explained this was effectively the width of the blade as it entered the skin. He continued: "It was forced through the muscles of the neck from left to right, severing the right jugular vein and exiting the skin through the right hand side of the neck."
The doctor said this wound could have caused death on its own through blood loss caused by the severing of the jugular vein.
Another wound to the neck was said to have penetrated Mr Kidd behind his windpipe, just below his larynx or voice box, and then stabbed downwards, through the neck muscles and neck, and entered the chest cavity. The doctor said it then entered part of Mr Kidd's left lung.
Dr Lyall added that while that stab wound was measured as 15cm, it was possible a larger weapon had been used.
The trial had earlier been shown a tape of Gadecki's interview with police after being detained over the deaths.
Jurors heard Gadecki giving a series of responses to questions from detectives.
At one stage he told one of the interviewing officers: "Look into my eyes, I no killed anyone."
He later said, under questioning: "I would like to help you. I have no idea who murdered them.
"I am defending my own life. God please save me." The trial continues.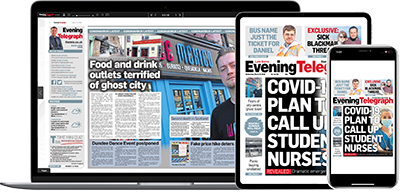 Help support quality local journalism … become a digital subscriber to the Evening Telegraph
Subscribe