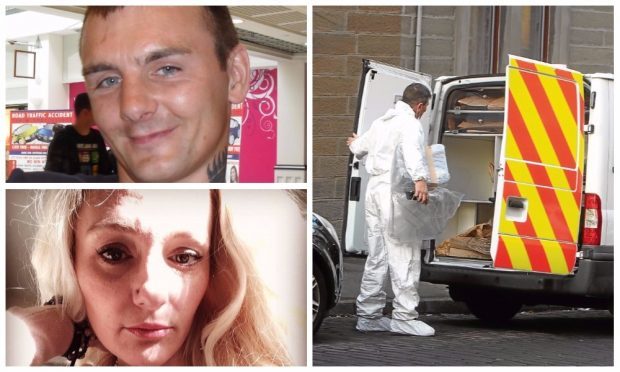 A man accused of murder stabbed a Dundee couple 32 times in total, a jury has heard.
Krzysztof Gadecki, 38, denies murdering Ronnie Kidd, 40, and Hollie Alexander, 37, at their home address in Rosefield Street, between December 8-11 last year by stabbing them to death.
He has lodged a special defence of self-defence.
The High Court in Edinburgh heard evidence from forensic pathologist Dr Matthew Lyall, who performed a post-mortem on the pair with a colleague in the days after their deaths.
Advocate Depute Bill McVicar asked Dr Lyall to describe the wounds found on Mr Kidd and Ms Alexander's bodies during the examination.
He had previously told the court how Mr Kidd died of 23 stab wounds to his face, neck, chest and back, one which pierced the jugular vein and another which went into his liver.
Mr Kidd's lung was also punctured.
He also had several marks on his hands and arms, which appeared to be "defensive wounds", the court heard.
Dr Lyall then went on to describe Ms Alexander's injuries.
He said that she had sustained nine stab wounds, mainly to the chest and back. The "most significant" of the wounds had gone through her left lung and damaged the pulmonary artery.
There were said to be fewer defensive wounds on Ms Alexander when she died, and the pathologist said this there was a possibility this was due to her being under the influence of drugs including methadone, morphine, Valium and cannabis, which a toxicology found to be in her system when she died.
The doctor said the morphine could have caused "an element of respiratory depression".
The damage to the lung had caused Ms Alexander to inhale her own blood, the court was told.
Both deceased would have died "within minutes, perhaps sooner", the doctor added.
The jury had earlier been shown a tape of Gadecki's interview with police after being detained over the deaths, with him giving a series of responses to questions from detectives.
At one stage, he told one of the officers: "Look into my eyes, I no killed anyone."
He said later in the interview: "I would like to help you. I have no idea who murdered them."
Jurors also previously heard claims from Gadecki that he would not kill a fly or another animal, let alone a human.
Gadecki, of Benvie Road in Dundee, denies assaulting and murdering Mr Kidd by repeatedly striking him on the head and body with a knife or similar instrument, and denies assaulting and murdering Ms Alexander in a similar manner, claiming he acted in self-defence.
He denies a further charge that between the same dates at the same location he stole a set of keys, three watches, a pocket watch, a silver chain, a flask, two wallets and their contents, a sum of money and a quantity of heroin and diazepam.
He also denies a fourth charge that having murdered Mr Kidd and Ms Alexander, he attempted to defeat the ends of justice at an address in Benvie Road and elsewhere by washing clothing and disposing of a pair of trainers and a mobile phone, depriving the authorities of the opportunity to submit them for forensic analysis.
The trial continues.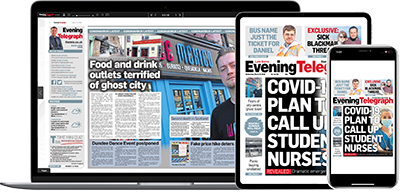 Help support quality local journalism … become a digital subscriber to the Evening Telegraph
Subscribe