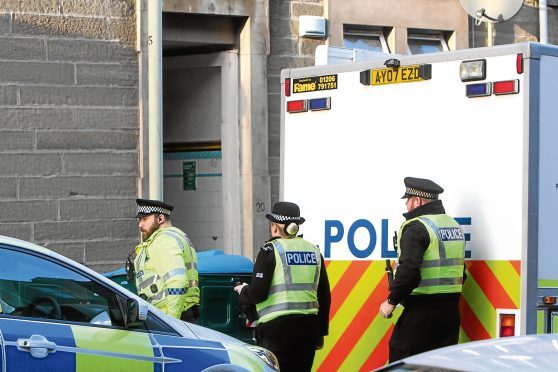 A Dundee murder accused had injuries on his hand which could have been caused by a knife, a jury has heard.
Krzysztof Gadecki, 38, denies murdering Ronald Kidd, 40, and Hollie Alexander, 37, at their home address in Rosefield Street between December 8-11 last year, claiming he acted in self-defence.
The court heard evidence from Dr Shubhakar Paul, who had treated Gadecki on December 12 at West Bell Street police station following him being detained by officers earlier that day.
Prosecuting, advocate depute Bill McVicar asked Dr Paul about the examination and cuts to Gadecki's right hand and right index finger. He said: "The cut to the hand, that could have been caused by something with a blade?", which the doctor confirmed. The advocate depute added: "And moving on to the injury on his right index finger, is that something with a blade that's done that?"
Dr Paul said that was correct.
Defence counsel Iain Paterson asked about the cut to the right hand: "If someone was to have tried to grab the blade of a knife, could that potentially cause that type of injury?" Dr Paul confirmed that was the case.
He continued: "The 2.5cm cut on the right index finger, you told the jury that it could have been caused by a knife. This cut to the hand, it could also have been caused by a knife?".
Again the doctor was in agreement.
"So in your opinion as a doctor, the right hand could have got hold of a blade, or a blade could have moved while it was trying to get hold of it, or could have been someone trying to grab the blade more than once?" Dr Paul agreed.
Gadecki had previously given varying explanations to friends and to the police, claiming he had injured himself cutting drugs, and also in a kitchen accident.
He had also been seen on CCTV footage taken from a city newsagent on December 11 last year, where a makeshift bandage could be seen on his hand.
The jury heard from a criminal pathologist who carried out a post-mortem on the couple, who said the pair died from "multiple stab wounds".
Mr Kidd was stabbed 23 times and Ms Alexander nine, including blows which punctured Mr Kidd's left lung and liver, and Ms Alexander's left lung.
Gadecki, of Benvie Road, denies further charges of theft and attempting to defeat the ends of justice.
The trial continues.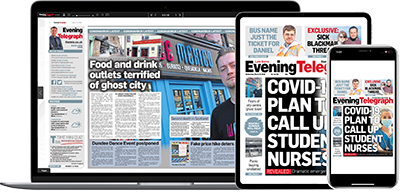 Help support quality local journalism … become a digital subscriber to the Evening Telegraph
For as little as £5.99 a month you can access all of our content, including Premium articles.
Subscribe