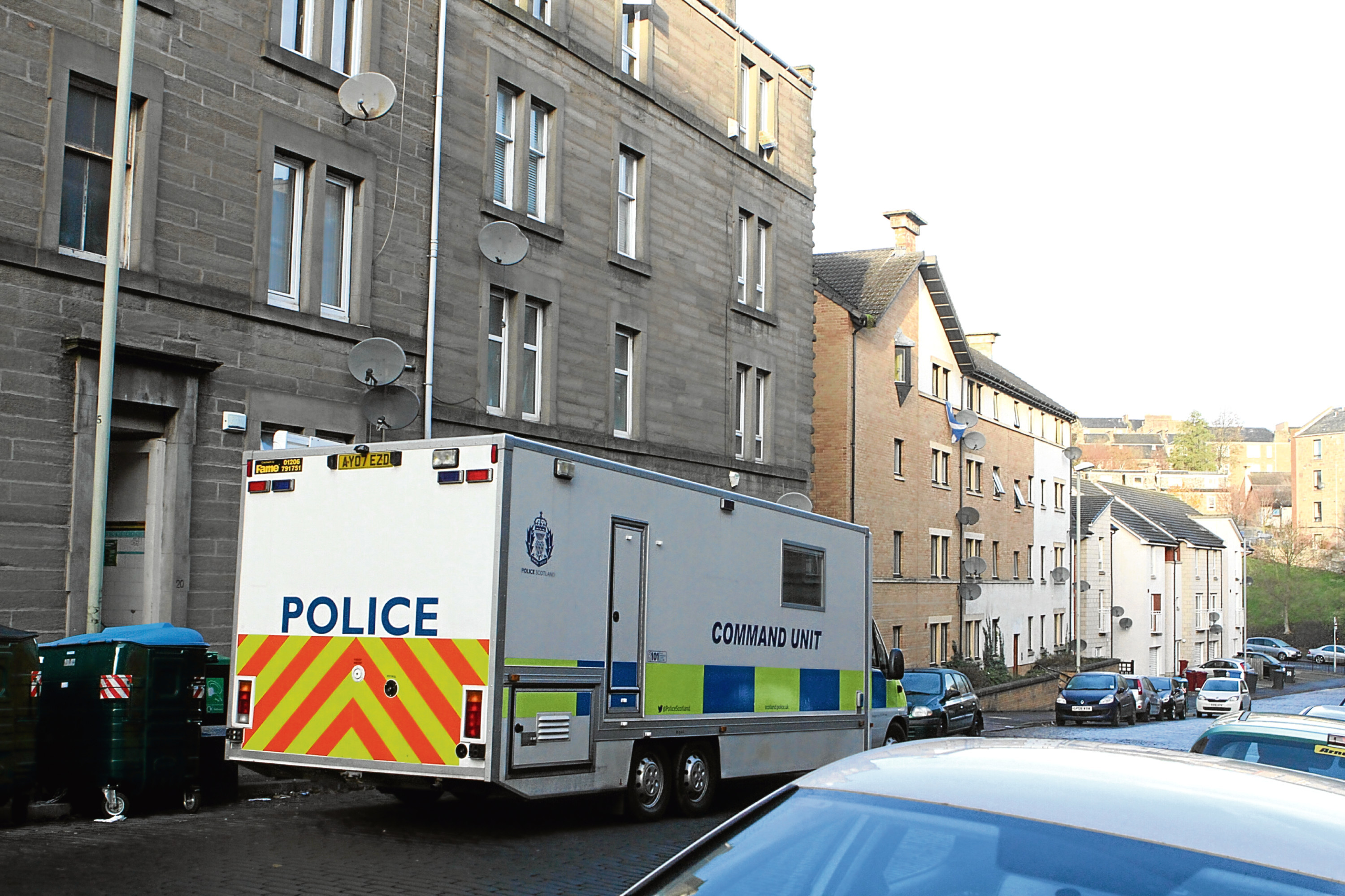 A murder-accused with a wound on his hand claimed to his ex he injured it cutting up drugs, a jury has heard.
Giving evidence at the High Court in Edinburgh, Kristina Tifenzhaite, 36, also discussed Krzysztof Gadecki washing his clothes and losing a mobile phone around the dates he is accused of murdering Ronald Kidd and Holly Alexander in Rosefield Street between December 8 and 11 last year.
Gadecki is accused of washing the items and disposing of his phone to attempt to defeat the course of justice.
Ms Tifenzhaite, a fish factory worker, said she lived with Gadecki at a property in Benvie Road in Dundee, but the pair had split up in November.
But the court was told that the pair still saw each other "once or twice a week" and kept in contact.
Police visited Ms Tifenzhaite on December 12 at 1.35am to take a statement from her.
Prosecuting, Advocate Depute Bill McVicar asked Ms Tifenzhaite when she had last seen Gadecki. She said it was on December 11 at the address in Benvie Road where Gadecki lived alone.
The Advocate Depute asked: "Do you remember how Krzysztof was at that time?"
She replied: "He was in a bad situation."
She was then asked if a decision was made to call an ambulance to take him to hospital. She confirmed there was.
However, a decision was made for one of Gadecki's brothers to take him to the hospital instead, she told the court. The court heard he returned around two hours later.
She was then asked: "During that Sunday did you become aware that he had lost his phone?"
She replied she had found out about him losing it on the Saturday but had tried to reach him on the Wednesday, Thursday and Friday of that week without success.
The Advocate Depute asked: "During the course of the Sunday, did you notice Krzysztof having any injuries?"
She said: "He had a cut to his finger."
He then asked: "You saw him on the Saturday. Can you remember if he had a cut on his finger then too?".
She said that he did and added: "He said he was cutting something and cut himself."
The Advocate Depute asked: "Did he say what it was he was cutting?" She replied: "It was something you smoke, like as a drug."
Police evidence was shown with a photograph confirming a large cut on the right index finger of Gadecki's right hand.
Gadecki denies assaulting and murdering Mr Kidd, 40, by repeatedly striking him on the head and body with a knife or similar instrument.
He also denies assaulting and murdering Ms Alexander, 37, by repeatedly striking her on the head and body with a knife or similar instrument.
Gadecki lodged a special defence of self defence to the charges of murder.
He denies a further charge of stealing a set of keys among other items. He denies a fourth charge that between December 8 and 11 last year, having murdered Mr Kidd and Ms Alexander, he attempted to defeat the ends of justice at an address in Benvie Road.
The trial continues.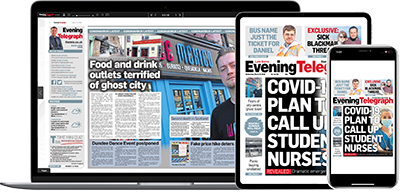 Help support quality local journalism … become a digital subscriber to the Evening Telegraph
Subscribe