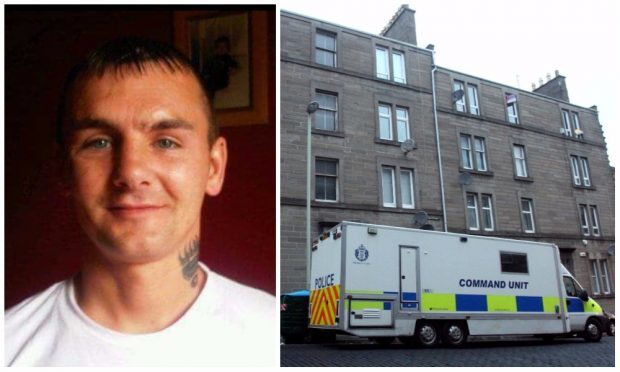 A watch engraved with the names of a dead dad's children was found in the home of the man accused of murdering him, a jury has heard.
Detective Constable Victor White gave evidence at the High Court in Edinburgh at the trial of Krzysztof Gadecki.
The 38-year-old denies murdering Ronnie Kidd and Holly Alexander by stabbing them at a flat in Rosefield Street between December 8 and 11 last year, and has lodged a special defence of self-defence.
He also denies further charges of theft and attempting to defeat the ends of justice by disposing of items.
The court was shown evidence taken by police from Gadecki's flat in Benvie Road on December 12 last year.
One item was a watch, which the court was told had the words "Dad" and "the greatest" engraved on it, as well as "love from", followed by two children's names, and three kisses.
The officer confirmed the children's names were the same as the names of two of Mr Kidd's children.
Meanwhile, Detective Sergeant Keith Duncan, who was a crime scene manager at the Rosefield Street flat, described the injuries sustained by the couple.
He mentioned there being three "significant stab wounds" on Mr Kidd's neck, as well as other stab wounds to his hand and arms, and stab wounds to Ms Alexander's arms and hands and blood on her face.
The officer also said there appeared to have been "an in-depth search" of the property carried out by someone.
He said: "Most of the furniture had been upturned, and there were various items lying scattered around."
He added that the chairs appeared to have been "ripped open, as if someone was looking for something".
Jurors also heard from another witness, Karen Taylor, 32, who said that around the times of the deaths, she was visiting Mr Kidd and Ms Alexander "every day or second day" to buy heroin.
She said the last time she saw the couple was on December 8, when she bought drugs from Mr Kidd.
As she was leaving the flat, she said she passed Gadecki, whom she had met once before at the property in Rosefield Street, and the two said "hello" to each other.
The trial, before Lord Boyd, continues.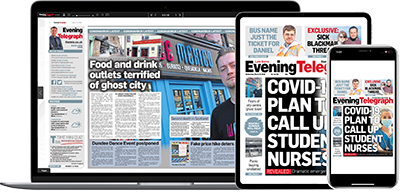 Help support quality local journalism … become a digital subscriber to the Evening Telegraph
Subscribe