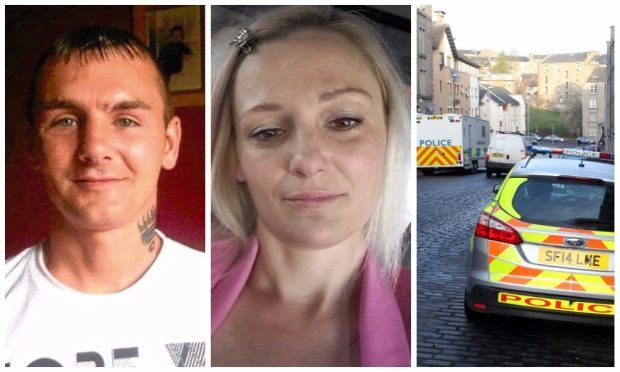 A Dundee couple lay dead in pools of blood, next to children's Christmas presents, a double murder trial has heard.
Krzysztof Gadecki, 38, denies stabbing to death Ronnie Kidd and Holly Alexander at an address in Rosefield Street between December 8 and 11 last year, claiming a special defence of self-defence.
Giving evidence at the High Court in Edinburgh, Detective Sergeant Keith Duncan, 37, of the CID in Dundee, was asked by advocate depute Bill McVicar to describe photographs of the flat he had attended as crime scene manager on December 12 after the bodies were found.
Describing the scene around Ms Alexander, the officer said: "There's a pool of blood in the vicinity of the body."
In the officer's opinion, the shape of the blood surrounding Ms Alexander looked as though the body had been "rolled forward or then back".
Mr McVicar asked: "So it appears she had been moved then?" which the officer confirmed.
Sgt Duncan described a large amount of congealed blood around the nose and mouth of Ms Alexander and wounds to her arms and hand.
Another image showed boxes in the room, behind where Ms Alexander, a mother-of-three, and Mr Kidd, who was a father and grandfather, were found.
Mr McVicar said: "In this picture we see items that we take to be Christmas presents."
Sgt Duncan responded: "Yes, children's toys, in Christmas bags."
One bag was said to have the image of "a Disney princess character" on it, and another Santa Claus, with the words, "ho ho ho".
Going on to describe some of the injuries to Mr Kidd, Sgt Duncan said: "You can see three significant stab wounds to the deceased male's neck, including one large one around the Adam's apple.
"You can see a significant injury in the male's left forearm, and there is a tattoo visible, which says, 'only God can judge me'."
Gadecki, for the second time, began crying in the dock as the evidence was heard.
The trial was adjourned by Lord Boyd, when his Polish language interpreter informed his defence agent, Iain Paterson, that he was feeling unwell and had "numbness in his hands".
Around an hour later, the case recalled and Mr Paterson explained Gadecki had been seen by a nurse, and had had an apparent panic attack.
He was assessed by a doctor at HM Prison Saughton for a course of medication to treat the suspected illness.
The trial was then further adjourned and the jury sent home.
Gadecki denies assaulting and murdering Mr Kidd by repeatedly striking him on the head and body with a knife or similar instrument.
He also denies assaulting and murdering Ms Alexander in a similar manner.
He denies a further charge that between the same dates at the same location he stole a set of keys, three watches, a pocket watch, a silver chain, a flask, two wallets and their contents, a sum of money and a quantity of heroin and diazepam.
And he denies a fourth charge that having murdered Mr Kidd and Ms Alexander, he attempted to defeat the ends of justice at an address in Benvie Road and elsewhere by washing clothing and disposing of a pair of trainers and a mobile phone, depriving the authorities of the opportunity to submit them for forensic analysis.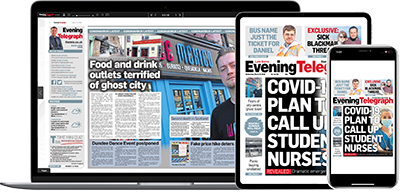 Help support quality local journalism … become a digital subscriber to the Evening Telegraph
Subscribe