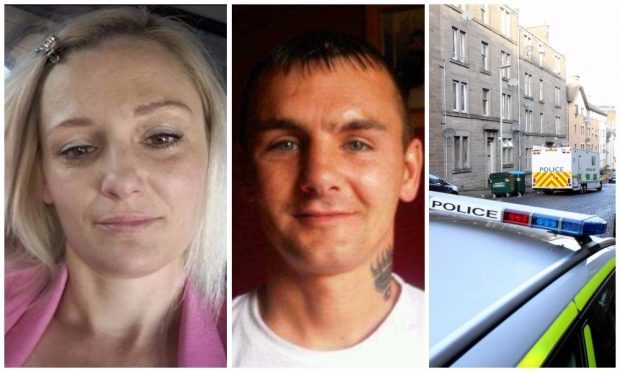 A blood-soaked hoodie with a dead man's DNA on it was found at his alleged killer's home, a court has heard.
Krzysztof Gadecki, 38, is standing trial at the High Court in Edinburgh accused of murdering Ronnie Kidd and Holly Alexander by stabbing them to death in a flat in Rosefield Street, between December 8 and 11 last year.
He also faces further charges of theft and attempting to defeat the ends of justice.
He denies the allegations, lodging a special defence of self-defence.
The court heard from Sarah Pheasey, a forensic biologist with the Scottish Police Authority, who was asked about a pair of black jeans found in Gadecki's washing machine following his detainment on December 12.
She said: "I took a swab from a small stain and two minute stains of blood, and another, minute in size. In each case, it matched the DNA profile of Ronald Kidd."
Another stain, found on the upper left pocket of the jeans, was found to have the DNA profile of Ms Alexander.
The scientist said the likelihood of the stains matching the DNA of someone other than the pair was about one in a billion.
Further DNA was found on the jeans matching that of Gadecki, which Ms Pheasey confirmed was consistent with Gadecki having worn the trousers.
Discussing a hooded top found in the machine, the scientist said the left drawstring was "totally soaked in blood" matching the DNA of Mr Kidd.
The court also heard that some patterns of blood found on clothing and boots thought to have been worn by Gadecki were similar to blood which "had been subjected to force and had become airborne".
She said that various blood stains on the items "could be explained by Krzysztof Gadecki having repeatedly struck Ronald Kidd and Holly Alexander with a knife or similar object".
Ms Pheasey also discussed a knife discovered in the kitchen sink of Gadecki's home, saying that while there was blood on the handle, it could not be matched with the DNA of any individual.
A blue jacket Gadecki was said to have been wearing at the time of being apprehended by police had blood stains on the left cuff matching Mr Kidd's DNA, the court heard.
The trial continues.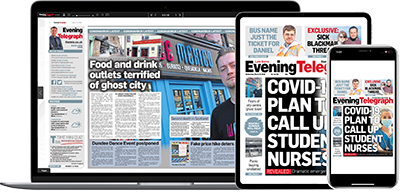 Help support quality local journalism … become a digital subscriber to the Evening Telegraph
Subscribe