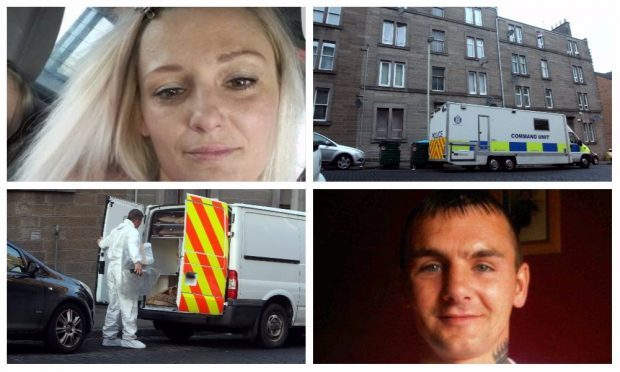 A murder accused told police officers interviewing him about the death of a Dundee couple that he "wouldn't kill a fly".
A jury at the High Court in Edinburgh were shown the start of the interview with Krzysztof Gadecki on December 12 last year.
Gadecki denies murdering Ronald Kidd, 38 and Holly Alexander, 37, between December 8 and 11 last year at an address in Rosefield Street, by striking the pair on the head and body with a knife or similar instrument. He has lodged a special defence of self-defence.
Giving evidence on Wednesday, Detective Constable Greg Irvine said the interview commenced at about 11.20pm on December 12.
DC Irvine said Gadecki had been detained after approaching an officer at the police cordon near the property earlier that day.
Items were found at his home address allegedly belonging to Mr Kidd, and a key which fitted the lock of the flat in Rosefield Street. He was arrested and subsequently charged with the pair's murder at police headquarters in West Bell Street.
The jury saw a tape showing Gadecki sitting in an interview room with DC Irvine and his colleague DC Rachel Bruce, who put questions to the accused through a Polish translator.
Also present was a solicitor from Bruce Short, who Gadecki had consulted with at about 4pm that day.
The tape showed that initially Gadecki maintained a wall of silence to DC Bruce's questions, answering only "no comment".
DC Bruce then said: "You were asked if you wanted us to contact a solicitor for you, and Bruce Short and Company were contacted."
Gadecki responded: "This whole situation is overwhelming and I was scared by this situation."
DC Bruce then asked Gadecki to "tell me about your involvement with the murders of Ronald Kidd and Holly Alexander".
Gadecki responded: "No comment."
The officer then reminded Gadecki that when detained and subsequently charged, he had responded, "I didn't murder nobody", and asked him what he meant by that.
Gadecki replied: "I wouldn't kill a cat. I wouldn't. I wouldn't kill a fly or an animal."
The jury was then excused for a short break.
Earlier, jurors had heard that three knives were found in the bedroom, hallway and living room of the top-floor flat where Mr Kidd and Ms Alexander's bodies were discovered. However, the court heard that these knives were not tested for DNA — even though one was just two feet away from Mr Kidd's body.
Forensic biologist Sarah Pheasey told the court while giving evidence that this was because she believed they had been placed there some time ago and were unconnected to the deaths.
Defence agent Iain Paterson said to Ms Pheasey: "Just because there is no visible blood on a knife doesn't mean there's no blood sample actually on it, does it?"
The scientist confirmed this was the case.
Mr Paterson continued: "The knife in the hallway floor, it's less than two feet away from the deceased's feet, but you didn't look at that knife."
Again, Ms Pheasey confirmed this was the case.
Gadecki faces a further charge that between the same dates at the same location he stole a set of keys, three watches, a pocket watch, a silver chain, a flask, two wallets and their contents, a sum of money and a quantity of heroin and diazepam.
And he denies a fourth charge that having murdered Mr Kidd and Ms Alexander, he attempted to defeat the ends of justice at an address in Benvie Road and elsewhere by washing clothing and disposing of a pair of trainers and a mobile phone, depriving the authorities of the opportunity to submit them for analysis.
The trial continues.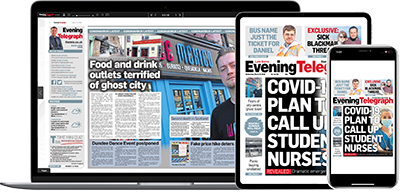 Help support quality local journalism … become a digital subscriber to the Evening Telegraph
Subscribe