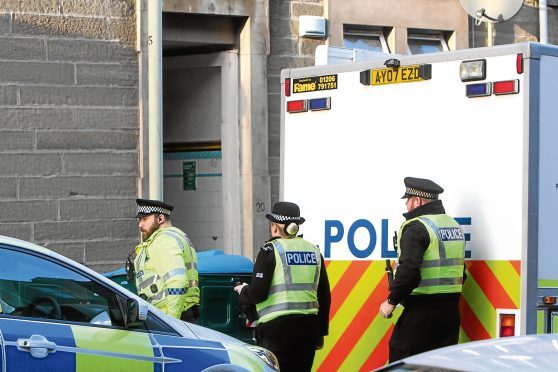 A man on trial accused of murdering a Dundee couple broke down in tears in the dock, minutes before a graphic video showing the bodies of his alleged victims was shown to the court.
Krzysztof Gadecki, 38, denies murdering Ronnie Kidd and Holly Alexander at a flat in Rosefield Street between December 8 and 11 last year, lodging a special defence of self-defence.
He also denies charges of theft and attempting to defeat the ends of justice.
Sergeant Mark Lamont of Dundee CID was asked at the High Court in Edinburgh to describe what he saw at the alleged crime scene on December 11.
Sgt Lamont said: "I could see Ronald Kidd's legs, just at the entrance to the bedroom. There was significant blood on his bottom half, his face and his neck, which caused significant concerns at the time.
"There was a lot of blood — to me it looked like stab wounds."
Sgt Lamont said the wounds were around Mr Kidd's neck and face.
He went on to describe seeing a woman's legs on the ground, but he didn't get closer to her at that point in order to preserve the crime scene.
The officer confirmed both people appeared dead at that time.
After officers had secured the property, at around 11.55pm on December 11, Gadecki was stopped in the common close by an officer guarding the scene, the court heard.
He was treated as a potential witness at that point and taken to police HQ for questioning under the Misuse of Drugs Act.
Early the next day he was taken to Ninewells Hospital for treatment to a cut on his index finger.
A search of him uncovered a key which was found to open a lock to the flat in Rosefield Street where the bodies were found.
After links were made with items found in Gadecki's home in Benvie Road, he was cautioned and charged with the deaths, stating in response: "I don't murder nobody," the court heard.
Lord Bell then held a short break in proceedings when Gadecki sobbed loudly with his face in his hands, just before a video was shown to the court indicating what Sgt Lamont witnessed on arrival at the scene.
The trial continues.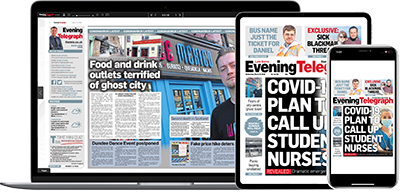 Help support quality local journalism … become a digital subscriber to the Evening Telegraph
Subscribe