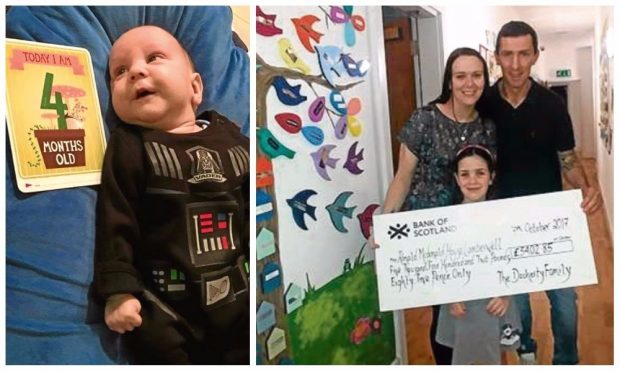 A room at a hospital for sick children has been funded in memory of a Dundee baby who died at only months old.
Born weighing only 3lb 11oz, Ashton Docherty defied doctors who thought his tiny body wouldn't cope because of problems with his liver — and he was even strong enough for mum Jenna to take him home for five weeks.
Despite that, he later lost his battle and died of liver failure at just 19 weeks.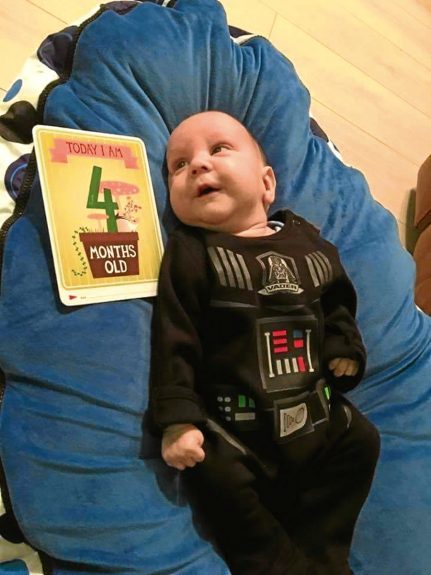 Jenna, 32, lives in the Emmock Woods area along with husband James and daughter Ava, 6.
Along with other family members she launched a fundraising effort in his memory, which included her and husband James tackling the Great North Run half marathon.
The family has now presented a cheque for £5,402.85 to London's Ronald McDonald House Camberwell, meaning little Ashton's legacy will live on as the money will fund a room — named after him — for children at the hospital for the next three years.
The family was also able to place a bird on the fundraising tree at the hospital. Jenna said: "We're really proud to have a lasting legacy for Ashton. It means the world to me.
"His name will forever be at Ronald McDonald Camberwell on the room and on his bird on the fundraising tree.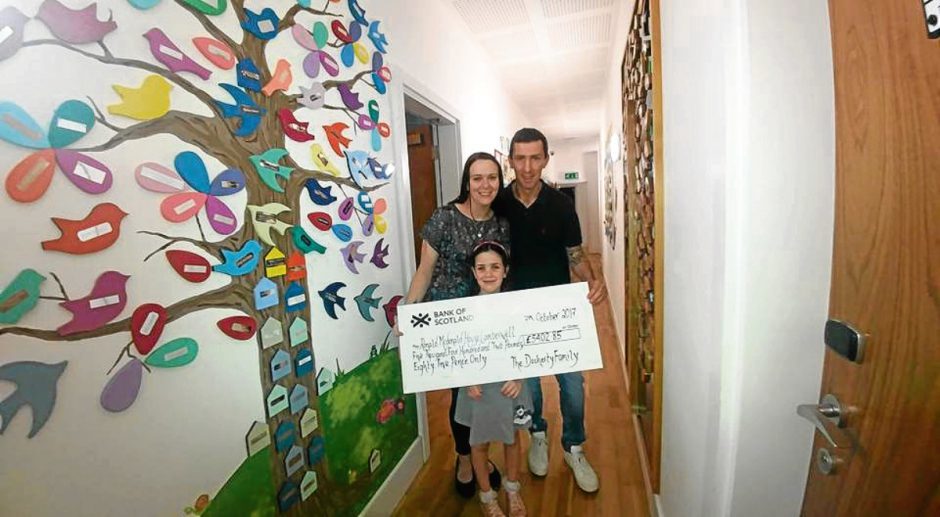 "We really wanted to raise awareness of the charity and thank them for the support and accommodation we where given when Ashton was at Kings College Hospital London
"We have also donated a blanket chest engraved with his name and baby blankets to the ward Rays of Sunshine at Kings, again as a thank you, but also so his name will be in the place he spent most of his life."
Jenna added: "We are coping as best we can without Ashton. He is missed every day and always will be.
"I'd like to thank friends and colleagues who helped me with raffles, race night, name the bear, treasure hunt and coffee mornings, and my husband James for pushing me along when we ran the half marathon."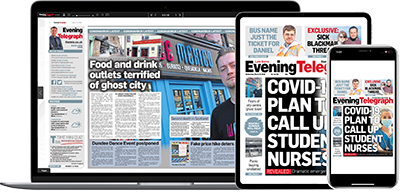 Help support quality local journalism … become a digital subscriber to the Evening Telegraph
Subscribe