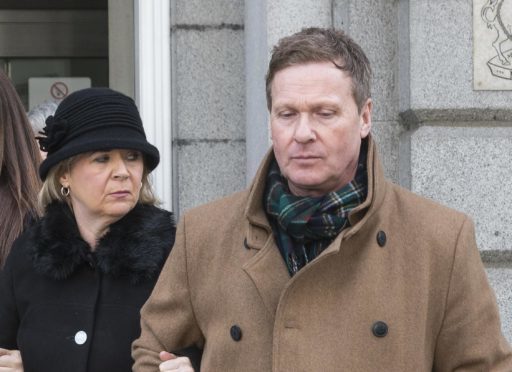 The husband of Robbie McIntosh's victim has called on the authorities to make sure the thug is kept behind bars after he tried to kill his wife at Dundee's Templeton Woods.
Speaking outside court, Linda McDonald's husband Matthew, flanked by his wife and other family members, told of the effect the brutal attack had on their lives.
He said the family welcomed the judgment and hoped that McIntosh would never be released.
Mr McDonald added: "We are confident the judgment passed on McIntosh will hopefully mean that life means life.
"On August 7 2017 the attack on my wife changed our lives dramatically.
"However we're confident with the continued support of our family and friends we'll get through this.
"In the months following the attack, our lives have been an emotional rollercoaster and we aren't sure when this nightmare part will end.
"Part of this closure will be helped by the assurances that we have received from the relevant bodies who are investigating the terms of his release.
"We are hopeful that through this process we'll get answers to the straightforward questions we have raised. Because — make no mistake — this could happen to anybody.
"I would also say that we spare a thought for the Nicoll family."
When asked whether he ever wanted to see McIntosh get out of prison again he said: "No, never."
Mr McDonald also said the family were still seeking answers as to why McIntosh was out of prison on the day he attacked his wife.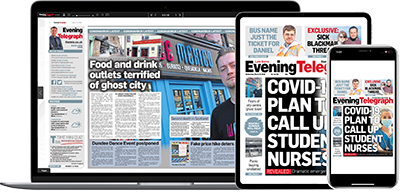 Help support quality local journalism … become a digital subscriber to the Evening Telegraph
Subscribe