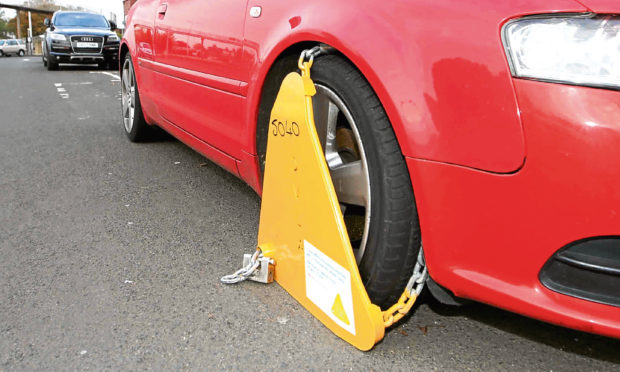 The number of drivers being taken to court for failing to pay their road tax has shot up.
Nearly 2,000 motorists in Dundee were targeted by the DVLA between September last year and October this year for not paying tax, according to figures obtained by the Tele.
And even though that number was the lowest in the last four years, there was a rise in cases which reached court.
The DVLA took civil action against 106 people in Dundee to recover road tax payments from them — up from 87 in each of the previous two years.
In total, since tax discs were scrapped at the start of October 2014, the DVLA has taken action a total of 4,197 times — including the issuing of late licensing penalties, out of court settlements or court cases.
Meanwhile, the licensing agency has also resorted to clamping or impounding some vehicles over unpaid tax.
In the year since October last year, officials targeted 125 vehicles.
But that's just over half the total of 223 vehicles clamped or impounded during the previous 12 months.
Vehicles are most commonly clamped in the DD2 postcode area, which covers the western and north-western areas of Dundee.
A DVLA spokesman said: "DVLA operates a range of measures to make vehicle tax easy to pay and hard to avoid, including online vehicle taxing and direct debit.
"We also continue to send reminder letters to vehicle keepers, which is why it is so important they notify DVLA of a change of address or keeper.
"It is right that we take action against those who don't tax their vehicles and then drive them otherwise it wouldn't be fair to those who do the right thing.
"Clamping is one of a range of measures we use to make sure these untaxed vehicles are not driven on the road."
The DVLA spokesman said that a clamped vehicle must be taxed within 15 days of release or it will be subjected to further fees.
The Tele recently reported on action by the DVLA in Dundee to target vehicles on which tax had not been paid.
Back in August, the agency mounted a crackdown on untaxed cars in the city.
The operation saw 20 cars clamped in the space of four days on streets including Dens Road, Gardiner Street and Tullideph Road.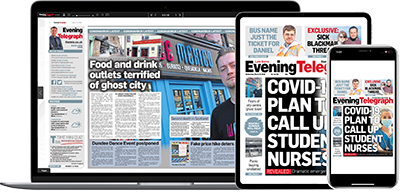 Help support quality local journalism … become a digital subscriber to the Evening Telegraph
For as little as £5.99 a month you can access all of our content, including Premium articles.
Subscribe