Riot police have been seen entering a Dundee flat as a stand-off appeared to escalate.
UPDATE: Police issue statement after riot cops called to Dundee flat
There are reports of a "massive" police presence on Dundee's Yarrow Terrace in Menzieshill, with dozens of officers present.
Police say the incident is ongoing.
One eyewitness said that riot police have just been seen storming a block of flats.
Another said that the situation was escalating quickly.
He said: "Police seem to be concentrating on a block of flats in the street.
"It looks like there is some kind of stand-off situation going on.
"More police vehicles have arrived and there are police swarming everywhere.
"There are police vehicles parked in the car park at the Jimmy Shand Bar.
"Police have also being advising residents not to leave their homes.
"I was walking down the street to go to meet a friend and was diverted by police.
"When I tried to go down another street I was stopped and turned round again.
"This all looks pretty serious."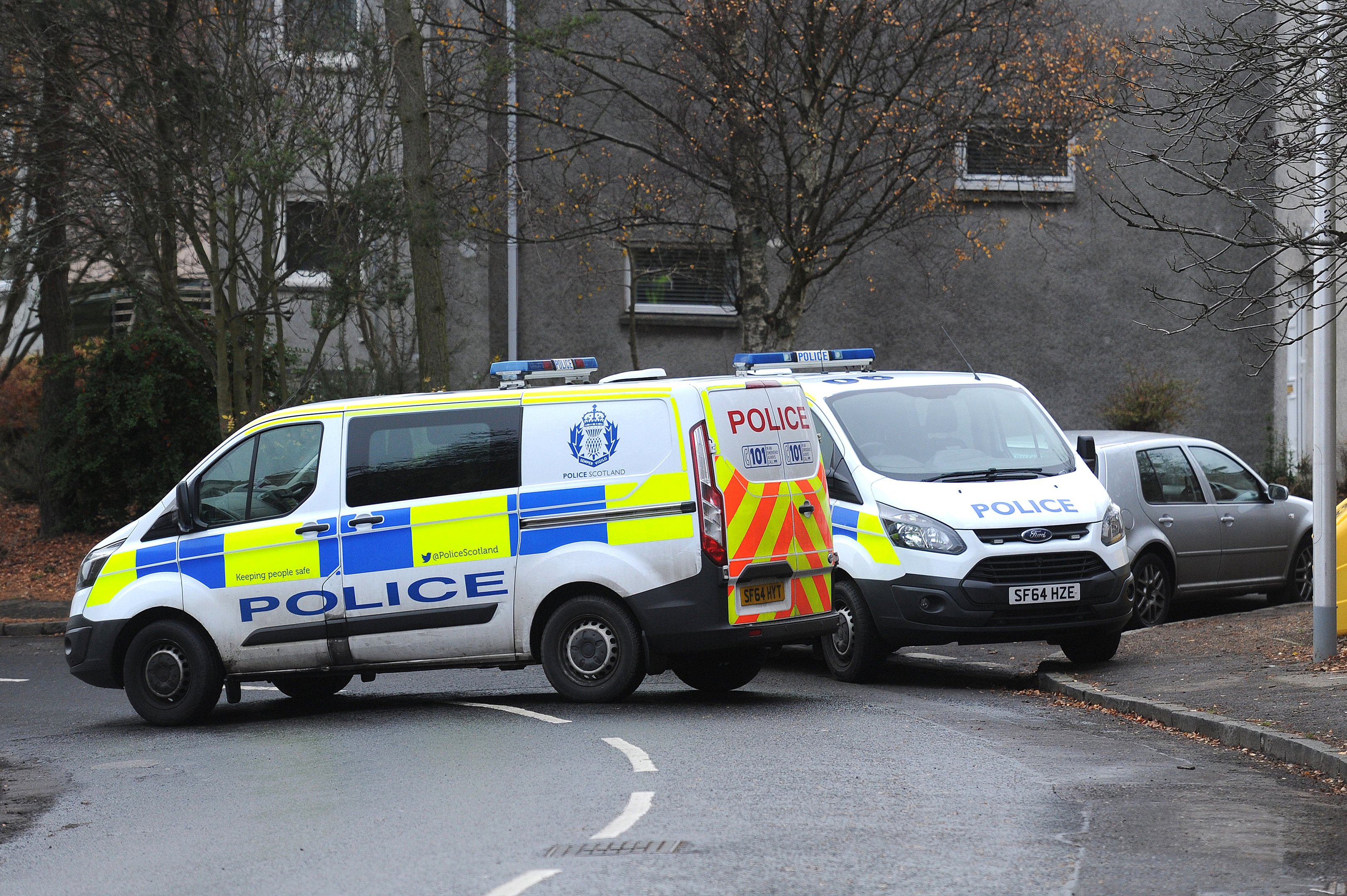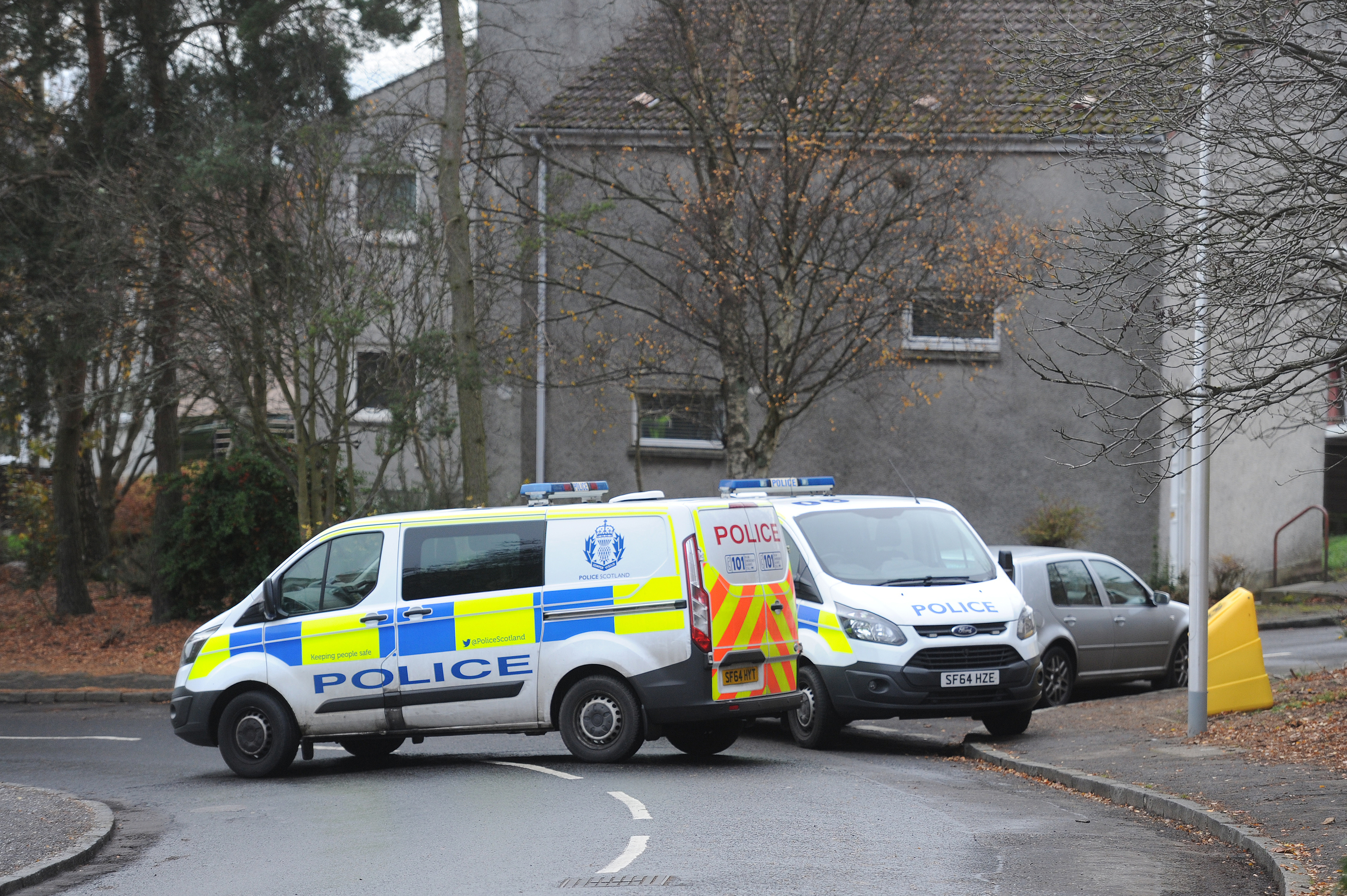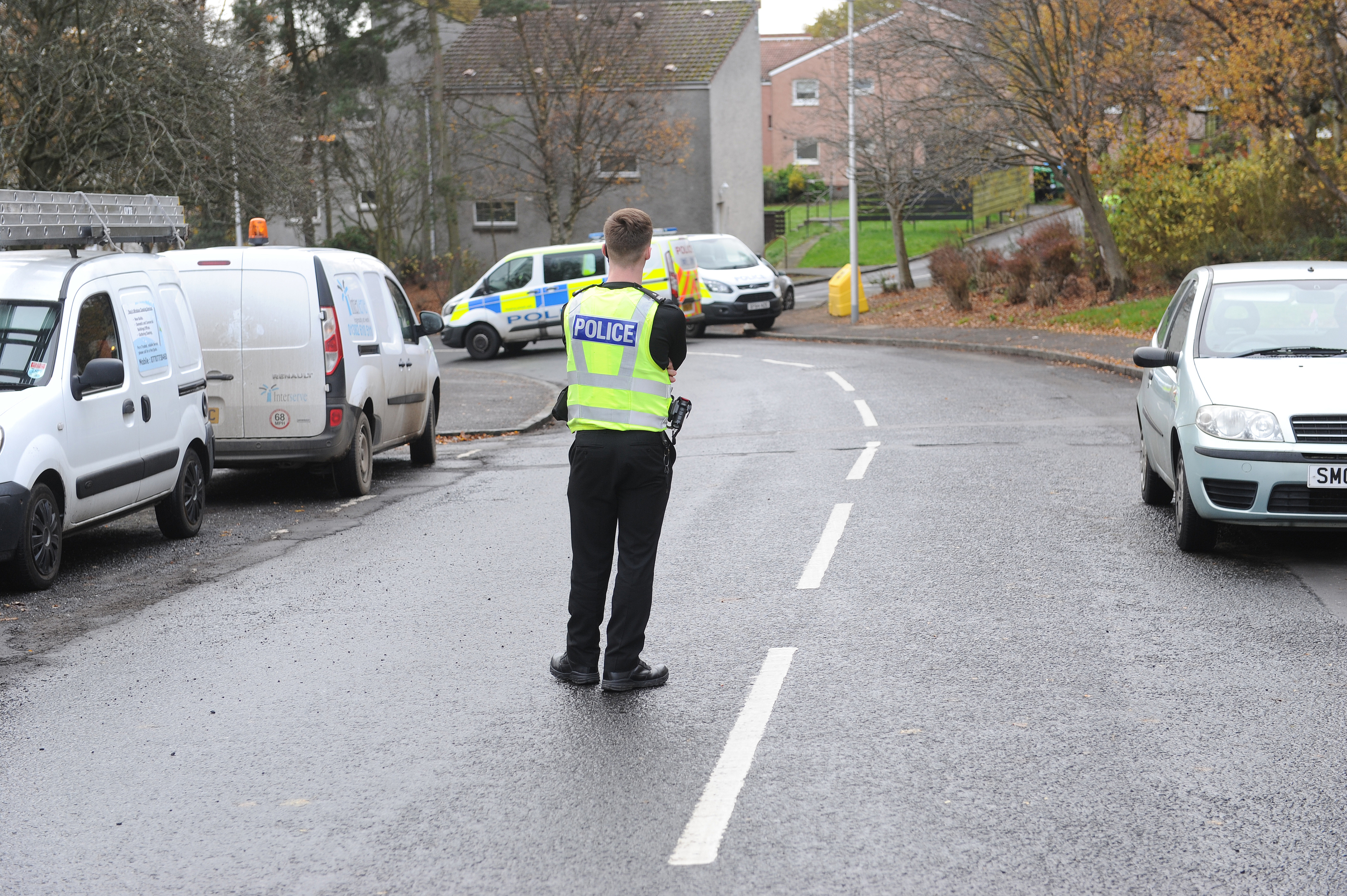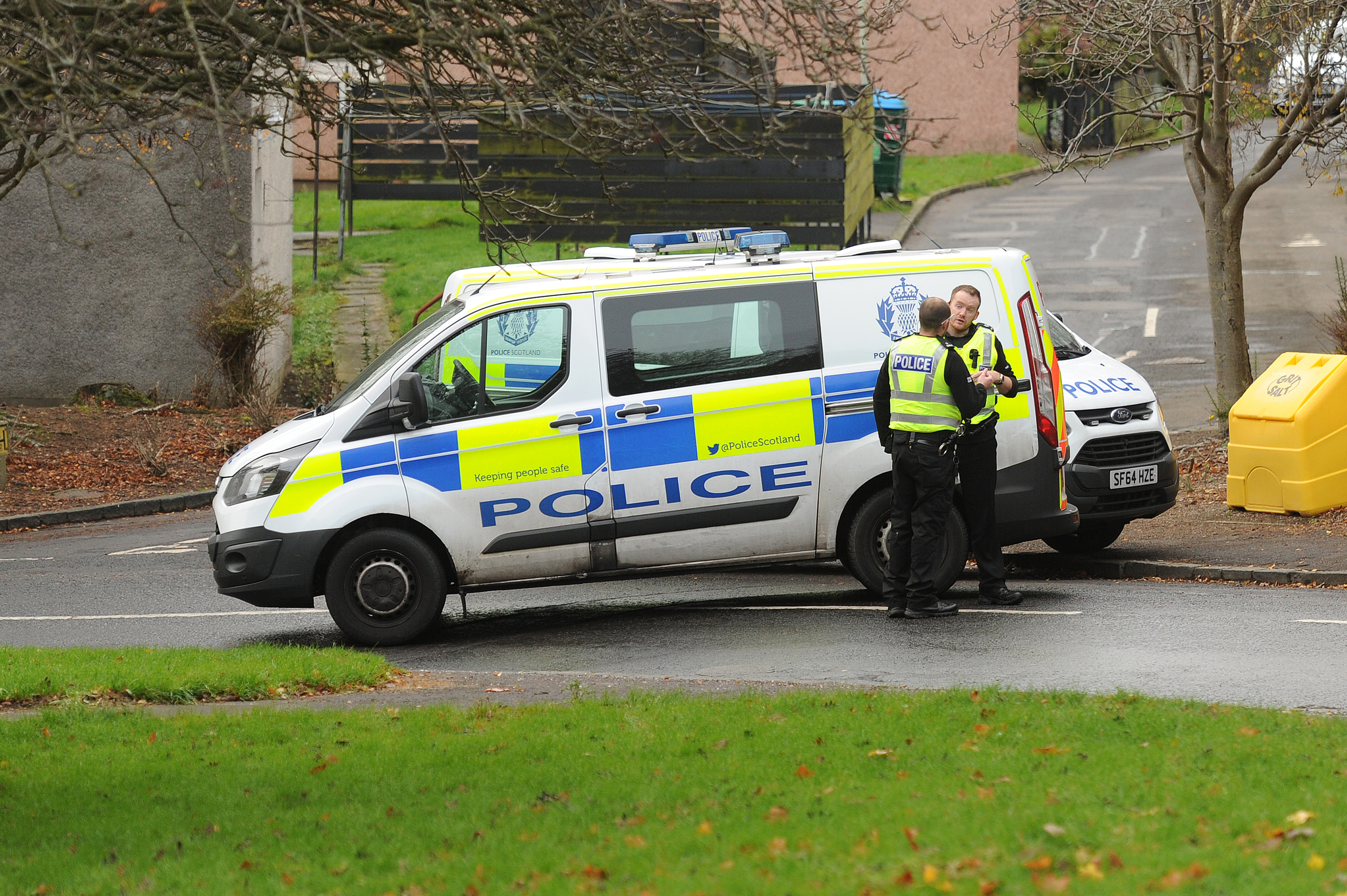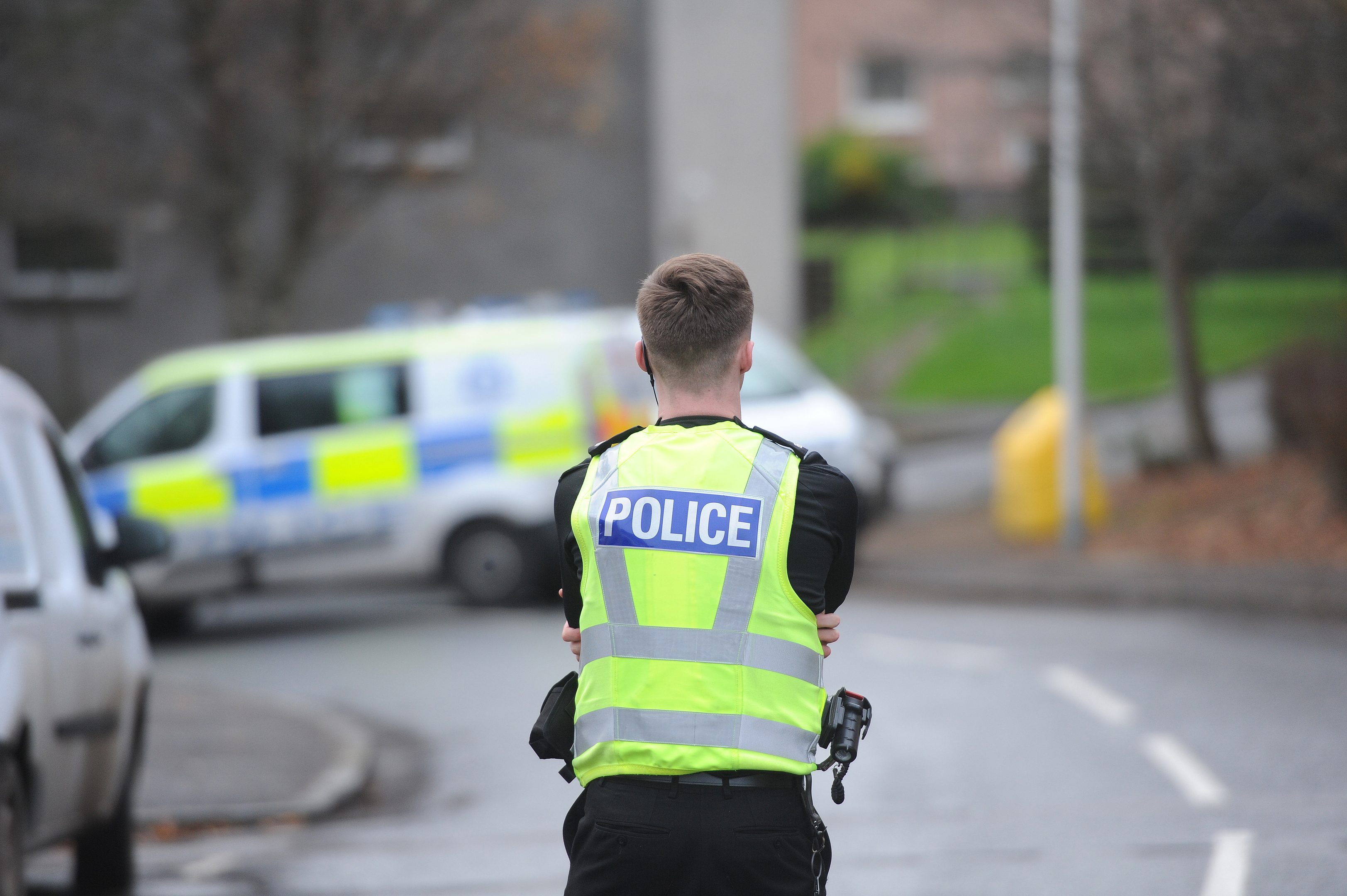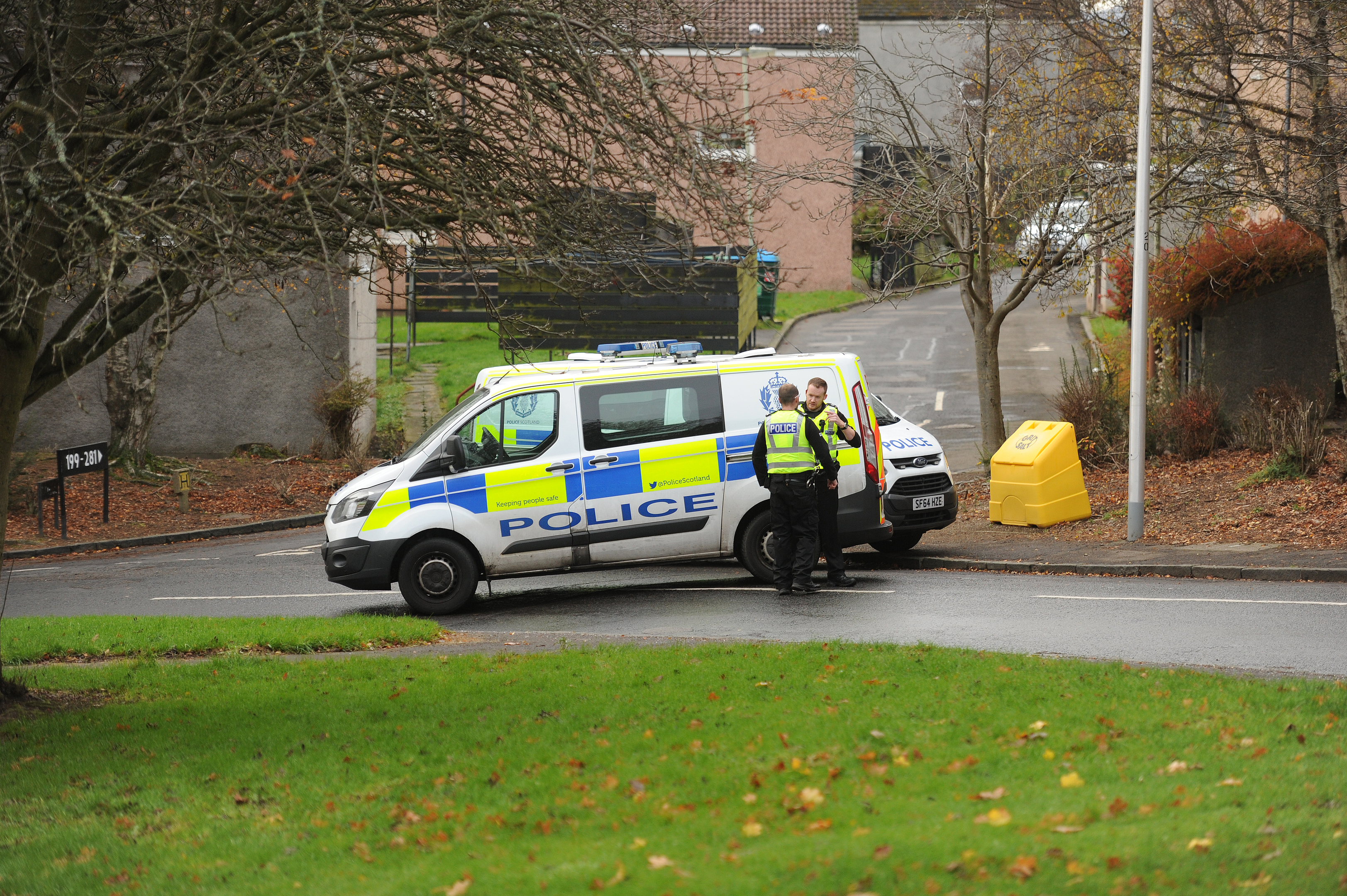 Martin Wilson, 30, said he had seen a police presence in the area since 12.30pm today.
He said: "The street is usually so quiet. I saw the police presence in the area about 12.30 today.
"There was an officer standing guard around my close but they never asked me any questions.
"I'm not sure what is happening but it is usually so quiet – so I'm surprised to see such a large police presence."
Bekki Ricketts, 26, who has lived in the area for two and half years, described the situation as "crazy".
She said: "My pal phoned me about half past one to say there was police in the area.
"The police social media page is saying the road is closed due to an on going incident.
"I've seen at least 20 officers in Yarrow Terrace – it's crazy.
"I usually go down that way to collect my kids down where the police are situated."
Another resident who wished not to be named said: "I have seen a massive police presence in the area from about 12.50pm.
"There was a fleet of vehicles, two vans, a 4×4 and two squad cars.
"There has been police activity in the area recently, particularly around the area where the police are situated."
Several roads are blocked off in the Yarrow Terrace, Dickson Avenue areas.
A spokesman for Police Scotland confirmed that police are currently attending an incident in Yarrow Terrace.
He said: "We attended initially over reports for concern for a man. That situation appears to have developed.
A police statement added: "Police Scotland is currently dealing with an ongoing incident at Yarrow Terrace, Dundee.
"The road is currently closed and members of the public are asked to avoid the area meantime."
UPDATE: Police issue statement after riot cops called to Dundee flat
'Developing situation' as 'massive' police presence swarms on Dundee road