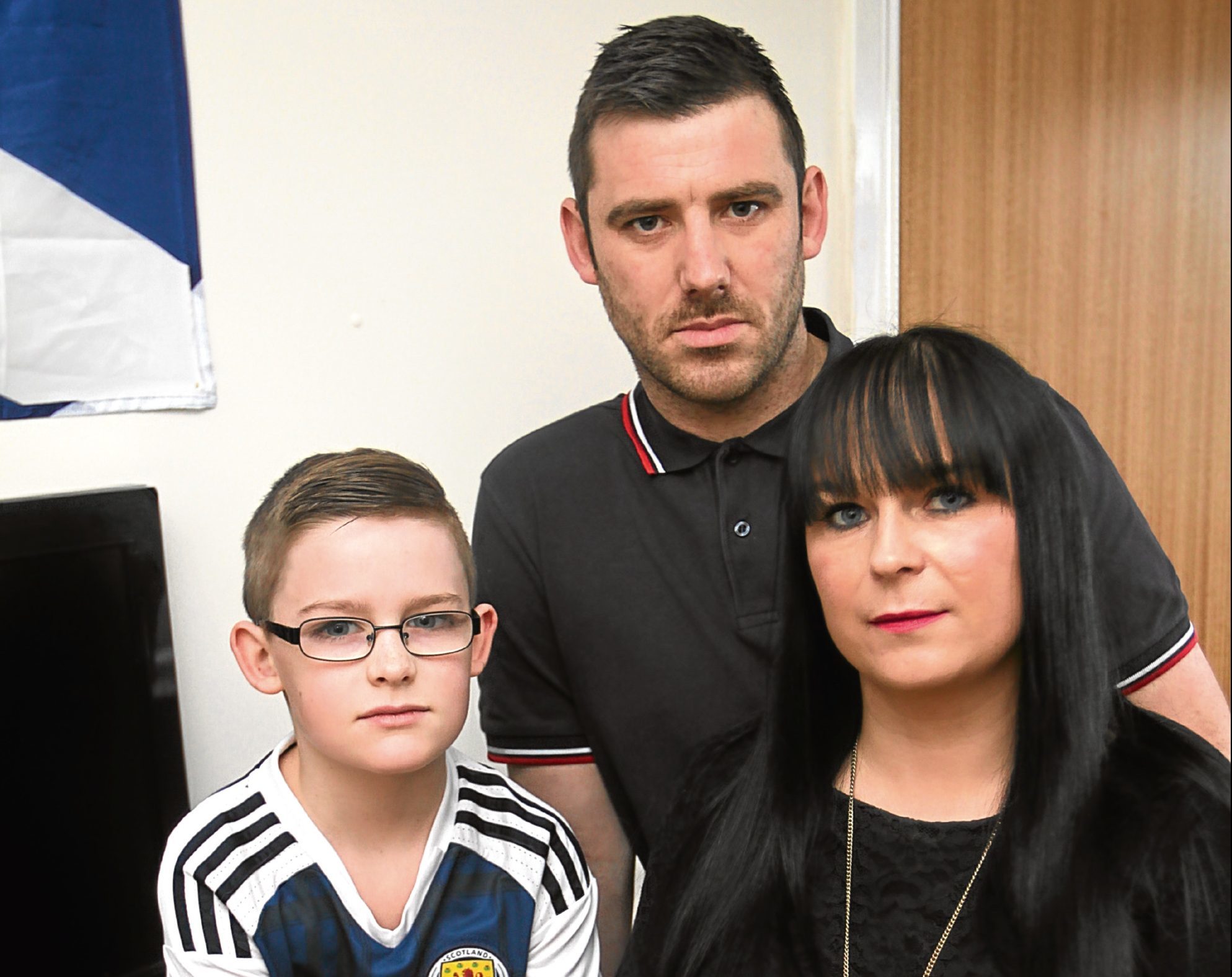 A Dundee dad has hit out at Hogmanay "gatecrashers" who stole his son's games console — just days after he received it for Christmas.
Richard Stewart, 32, said eight-year-old Riley has been left "gutted" after his main present, a PlayStation 4, was stolen along with two games.
Other items — including wine and whisky — were also taken by the party goers.
The family had left the property on St Leonard Way, in the city's Downfield area, on New Year's Eve.
Riley's older brother Michael, 18, was allowed to have some friends around, and it was then that the theft took place.
Richard, an auction porter, said: "Initially only four or five people were invited so it wasn't an issue.
"Michael then got a call from a few other people and he said they could come. When they arrived in taxis, there were more people that he didn't know.
"He asked folk to leave at around 10pm when there were at least 20 people in the house."
Richard believes it was then that the gatecrashers seized their opportunity.
He said: "We reckon Michael was distracted trying to get people out when it happened.
"The thieves also made off with three litres of whisky and six bottles of wine, headphones and a Bluetooth speaker.
"We're not bothered about the alcohol but it is the theft of Riley's main gift which has angered us.
"The console cost more than £200 while the games were £30 each."
Richard added: "It wasn't until New Year's Day that we realised the items were missing.
"Riley went to play his console and came back to say it was gone.
"Part of me actually wishes that someone had forced their way in and stolen it.
"The fact that Michael had initially invited these people in good faith makes it worse that they could do something like this."
Richard said St Andrew's Primary School pupil Riley doesn't fully understand what has happened but the family hope they can get the PS4 back.
He added: "We contacted the police as soon as we realised items had been stolen.
"It's a terrible thing to happen at any time of year but it seems worse during the festive holidays for someone to come in and do this."
A spokeswoman for Police Scotland said: "We are making inquiries after a PlayStation 4, PS4 games and a Bluetooth speaker were stolen during a party at an address in St Leonard Way, Dundee, some time between 7pm on Saturday December 31 and 3am on Sunday January 1.
"Anyone who has information that could assist with inquiries into the theft is asked to contact Police Scotland on 101."