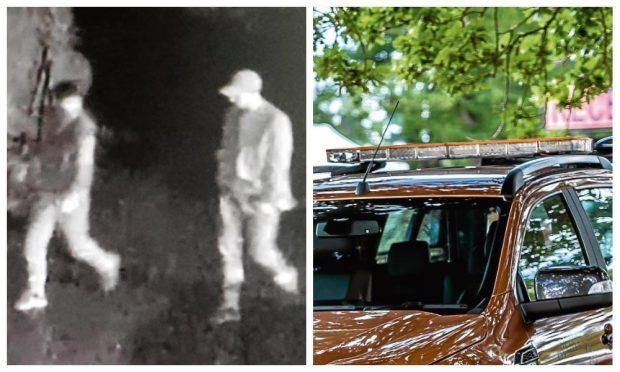 A family are offering a reward for information after a £2,000 light bar was stolen from their car.
"Brazen" thieves were captured on CCTV cutting the "rare" item from a Ford Ranger belonging to Mike and Elizabeth Dennis at their home in Tealing on Christmas Eve.
The couple noticed the item was missing only after returning from a break on January 2.
The theft is believed to have occurred in the early hours of December 24.
A £250 reward is being offered to anyone who provides information that leads to its return.
The bar is described as "rare" by the family, who launched an appeal on Facebook in a bid for information. Mike said: "It's a Federal Signals light bar that's worth £2,000 — it's pretty rare.
"You can see on the footage one of the chaps comes round to have a look, then a couple of them come back with wire cutters and they just take it.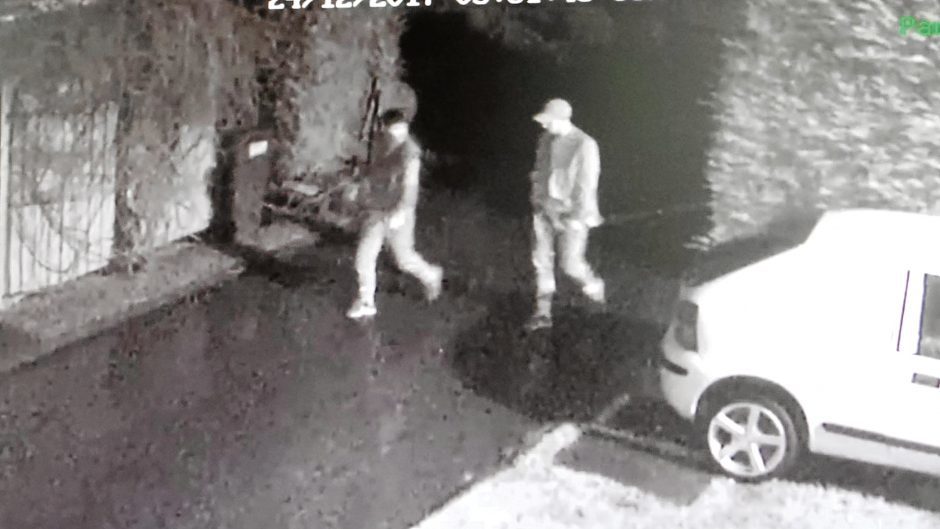 "I have it marked as 2.17am until around 2.42am that you can see them.
"We're fairly well lit up around the drive and the house with spotlights and things. It's just so brazen, the fact they've come right up the driveway and taken it.
Elizabeth added: "It was taken in the early hours of the morning on Christmas Eve.
"It wasn't something that we noticed straight away because we had spent some time away for the holidays and only returned on January 2.
"We only noticed when we came home and got out of the car to see it was missing.
"It was quite a shock to us to notice that as soon as we came back."
Friends and family were quick to offer their support on social media in their hunt to retrieve the light bar.
Elizabeth says Police Scotland is investigating the theft, but they are yet to receive an update from officers.
Elizabeth added: "It's quite valuable, so we went back and checked our CCTV and we managed to see that there were two men there at that time.
"We've had a good response already. We have quite a lot of contacts in Tealing, so hopefully we'll be able to have it back.
"We haven't heard back from the police yet and it's not something that's ever happened to us before. We're offering £250 for anyone who can give us information to lead to its return."
Police Scotland were approached for comment but the Tele has yet to receive a response.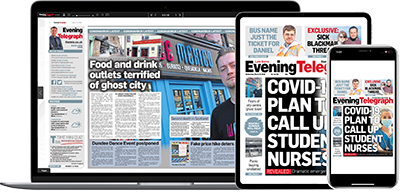 Help support quality local journalism … become a digital subscriber to the Evening Telegraph
Subscribe