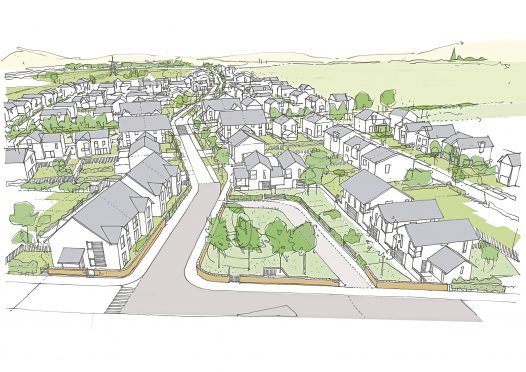 Revised plans for new homes on the outskirts of Dundee have been submitted to the local authority's planning division.
Housebuilding firm Persimmon Homes North Scotland and Crawford Architectural's new plans for Dykes of Gray proposes 30 new homes of various sizes.
Each of the homes will be a detached dwelling, the majority of which will have four bedrooms.
A minority of the homes in the 1.69 hectare site will be slightly smaller and have three bedrooms.
In a planning statement included with the application, Persimmon said there was a focus on providing larger dwellings in an out-of-town setting, in a bid to reduce traffic in the area.
The statement read: "The housing within this area is of larger dwellings in order to maximise the amount of amenity space to private gardens and also minimise the amount of traffic in terms of the semi-rural setting.
"This also allows the development to maximise the views, outlook and setting and to realise the best development potential of the site."
The new plans are a revision of a proposal submitted earlier this year, which had promised up to 42 homes in this first phase of the development.
However, a spokesman for Persimmon Homes said that additional plans were yet to be submitted to the council which would bring a total of 62 houses in addition to the hundreds already planned or built in the area.
The spokesman said: "We can confirm a planning application has been submitted for the eastern area of the site.
"A further application will be submitted soon for the western which will bring our total up to 62 new homes ranging in size from three-bed semi detached to four-bed detached villas.
"We are excited to be involved in the project and look forward to an early planning decision which would allow us to start work early next year."
As a whole, the proposals form an addition to the masterplan for the South Gray Village project approved two years ago.
The finished village, being completed by Springfield Properties, will have up to 600 homes, green space and a village square commercial area.
Springfield is also contributing millions of pounds to build a new school and nursery in the area amid concerns about the provision of education.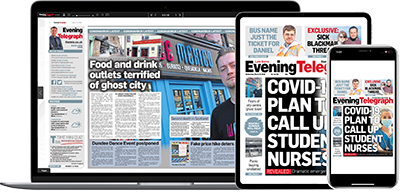 Help support quality local journalism … become a digital subscriber to the Evening Telegraph
Subscribe