More than 32,000 tokens were collected by more than 60 charitable groups in our Community Chest competition.
And now, with all the totals tallied, the winners can be revealed.
The competition saw non-profit community groups in the Tayside area collect at least 50 tokens to be in with a chance to win a share of £10,000.
A massive 32,606 tokens were sent back to us from 61 groups, with organisations split into three categories depending on their size.
The community group taking away the most money from category A, with groups with up to 30 members, is the Glenlaw House parent/carer support group, who won £410.83.
The group are the parents and carers of severely disabled children.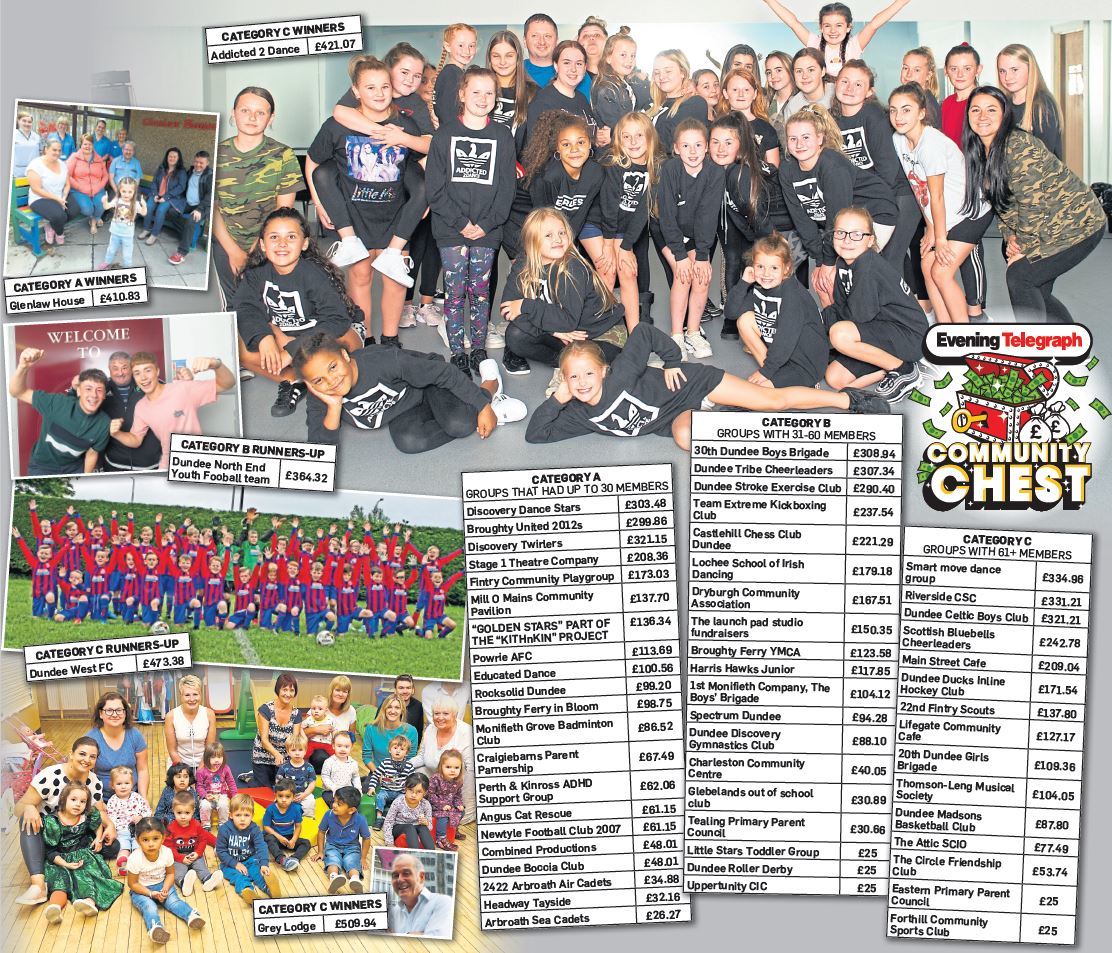 Chairman Allan Petrie said: "It's brilliant. We never thought it would be as much. It was a nice, pleasant shock. We thought we would get about £100."
Allan said the money would go towards paying for some musical and animal therapy.
The runner-up group from the same category is the Monday Day Care Club, who will be receiving £402.68.
The group is for the elderly and the disabled, as well as those who may have learning difficulties or mental health issues. Every two weeks the group tries to have a form of entertainment.
Organiser Margaret Smith said: "We are absolutely delighted. We are a completely volunteer group.
"The money will go towards a trip and to help pay for their entertainment. The members like going to concerts and shows."
Taking home the highest amount in Category B is the Addicted 2 Dance fundraising team, with £421.07.
Manager Julie Thomson said: "It feels good. All the hard work paid off. It was fun for the kids. They all got involved collecting tokens for themselves."
Runners-up for category B were the Dundee North End Youth Football team who won £364.32.
The club's David Thomson said: "We are really chuffed. It will just help with whatever we need."
David said his son asked people on his paper route for tokens, and added: "We'd like to thank them, they were saving tokens for him."
Coming out top in Category C was the Grey Lodge Settlement with £509.94.
Manager Alan Duncan said: "We are delighted. Absolutely over the moon. The money will come in extremely handy for activities."
The runner-up was Dundee West FC with £473.38.
Debbie Slidders, a parent of the boys 2009 team said: "Dundee West are delighted at coming runners up in the competition.
"We have not completely decided what the money will go towards but it will most likely go towards new kits. Big thanks to all who took part."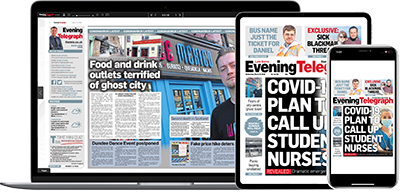 Help support quality local journalism … become a digital subscriber to the Evening Telegraph
For as little as £5.99 a month you can access all of our content, including Premium articles.
Subscribe