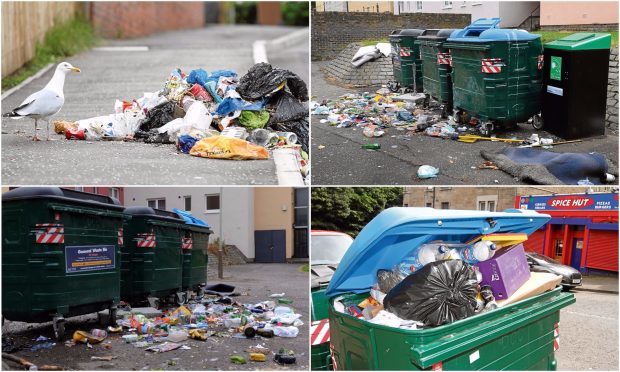 The scale of problems which plagued Dundee's controversial new recycling scheme can be laid bare for the first time.
More than 1,700 people lodged complaints in the space of just a few weeks after the start of the new bins rollout earlier this summer, as a series of problems cropped up.
Just after its introduction, council staff were receiving 447 calls every day relating to the rollout.
Some of those then went unanswered due to an "unknown system error" which meant calls were not redirected to the right place.
Many residents were also left in the dark about what the new scheme meant for them — after a supplier failed to print leaflets on time.
And after the council had ordered about 900 Eurobin containers for distribution to people living in flats, only 174 had been delivered by the supplier in time.
A further 201 were delivered the following week – by which time the scheme had gone live – with more than 400 others arriving between July 3 and July 28, "well after the implementation date".
Despite making "numerous" calls and sending several emails to the supplier, the council was unable to confirm the bin types being delivered and when, which made planning for delivery of the containers "difficult".
Some 1,800 properties even had early collections missed during the latest rollout following a revision of bin lorry routes.
The details were revealed in a new report to councillors on the recycling scheme, where bosses said there were "lessons to be learned".
The bins scheme has caused a raft of problems for residents, with many complaining about their waste not being collected on time, or bins being left to overflow, attracting pests.
In addition, some have complained about not having the new bins delivered as planned, and even about the new Eurobins taking up vital parking spaces on some streets.
The scheme has been introduced in an effort to boost recycling rates across the city to match Scottish Government targets.
It began back in 2014 with new services brought in to parts of the West End, Broughty Ferry, Charleston, Menzieshill and Dryburgh.
Further phases were then brought in this year.
In total, the new recycling scheme will be introduced to more than 70,000 properties across the city.
The rollout isn't finished, either – areas which previously got new services are set to have them tweaked next year to bring them into line with the rest of the city.
The report, which will go before councillors next week, said: "In conclusion, this was a very complex project which had to be delivered within very tight timescales.
"Staff worked meticulously in planning the rollout and were equally frustrated as our citizens and elected members of the problems experienced.
"Staff worked tirelessly to resolve the issues as they arose and remedied them with diligence and speed. These have now all but been addressed.
"We acknowledge the impact this has had and thank our citizens for their patience in allowing us to resolve them.
"There are lessons to be learned and we will ensure they are reflected in the realignment of phases one and two which will be rolled out early 2018."
Councillor Brian Gordon, opposition neighbourhood services spokesman, said the findings "validated" his fears over the handling of the rollout. "In the past two months I've called three times for a moratorium on the way we are doing this so we can get it right for everybody," he said.
"Three times I've asked very senior officials and I've had no official response. It has fallen on deaf ears.
"I think it validates what myself and my colleagues have been saying.
"They have admitted they got it wrong and they have said they will try and make it right, but it's more serious than we thought."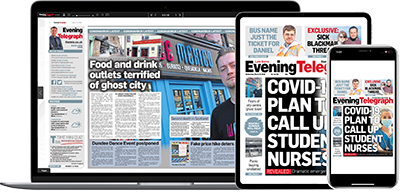 Help support quality local journalism … become a digital subscriber to the Evening Telegraph
For as little as £5.99 a month you can access all of our content, including Premium articles.
Subscribe