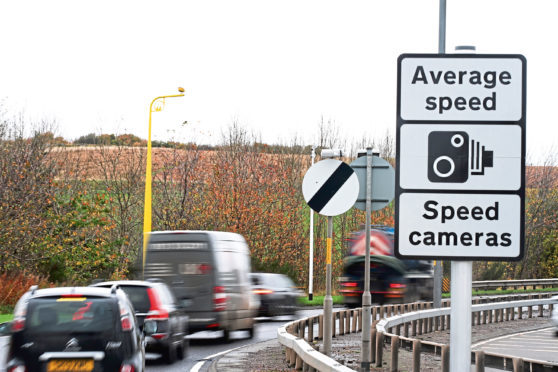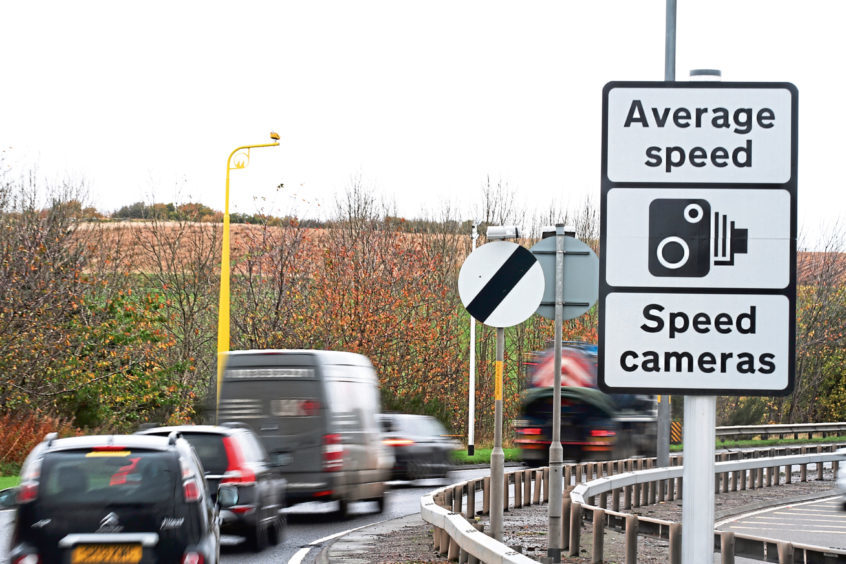 A new report on average-speed cameras erected on the A90 north of Dundee shows they are slowing drivers down.
Figures published by the Scottish Safety Camera Partnership, part of government body Transport Scotland, show that a total of 8,728 offences have been recorded in the first year of operation.
As a result, 5,308 drivers were given conditional offers of fixed penalty notices (COFPN).
The 30 bright yellow cameras were installed between the city and Stonehaven at the end of October last year at a cost of £2 million, replacing fixed and mobile police cameras.
If a COFPN is ignored, or a driver is caught speeding excessively, the matter can then be referred to the procurator fiscal for prosecution and more than 1,400 speeders have been reported so far.
As the year has progressed, the number of drivers reported to the fiscal has dropped.
Almost a quarter of all drivers caught in the first three months of operation were reported to the fiscal, compared with 6.9% in the most recent three–month period.
The drop suggests that fewer drivers are speeding excessively on the road, although data on the number of accidents in the same time period is not yet available.
Simon Williams, spokesman for motoring organisation the RAC, said the figures showed average-speed cameras were effective.
He said: "It's good that average-speed cameras are making a real difference to motorists' behaviour.
"The benefit of average-speed cameras is that you're able to control speed over much greater distances than traditional single location speed cameras."
A Transport Scotland spokesman said it was committed to an "ultimate vision" of zero fatalities on Scotland's roads.
He added: "The £2m investment in average-speed cameras on the A90 has already helped to significantly improve driver behaviour and speed limit compliance."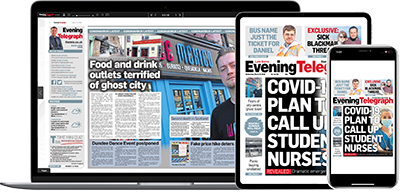 Help support quality local journalism … become a digital subscriber to the Evening Telegraph
Subscribe