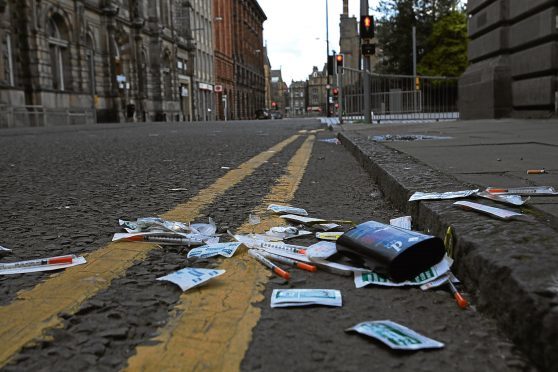 Health chiefs have revealed their top four key priorities for tackling substance misuse in Dundee.
Figures have revealed the harm of alcohol consumption costs the city £71 million every year, with nearly 30% of men and 15% of women exceeding the recommended levels of alcohol.
Earlier this month, a Holyrood report found Dundee was once again Scotland's drugs death capital.
A total of 38 people died as a result of drug use in the city last year — the highest rate of any council area in the country.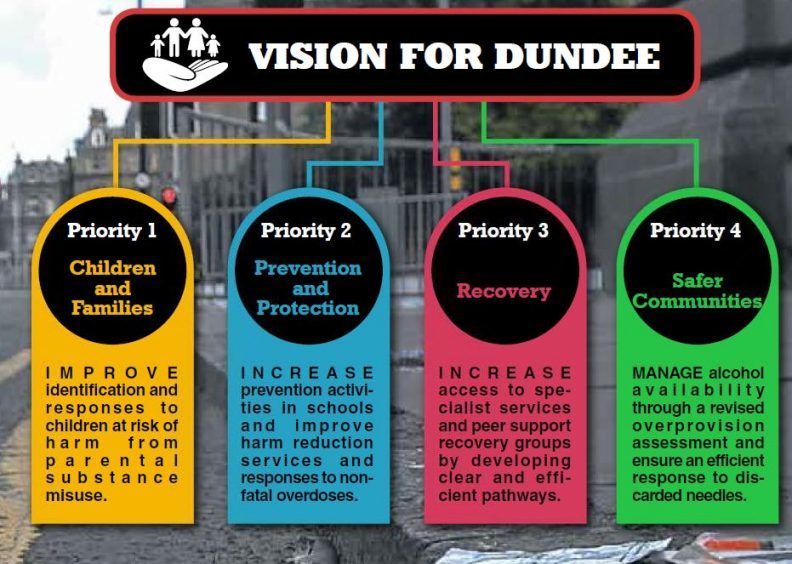 Now, as part of its "draft vision", the Dundee Drug and Alcohol Partnership has outlined its top priorities; protecting children from harm, recovery, prevention and working in the community.
The report added: "The plan is shaped around four distinctive themes that refer to priority areas for development and improvement.
"These themes also form the basis of the developing Local Outcome Improvement Plan for Dundee.
"This means developments in this area of work tie up with the range of other associated challenges including poverty, employment, housing, health and wellbeing.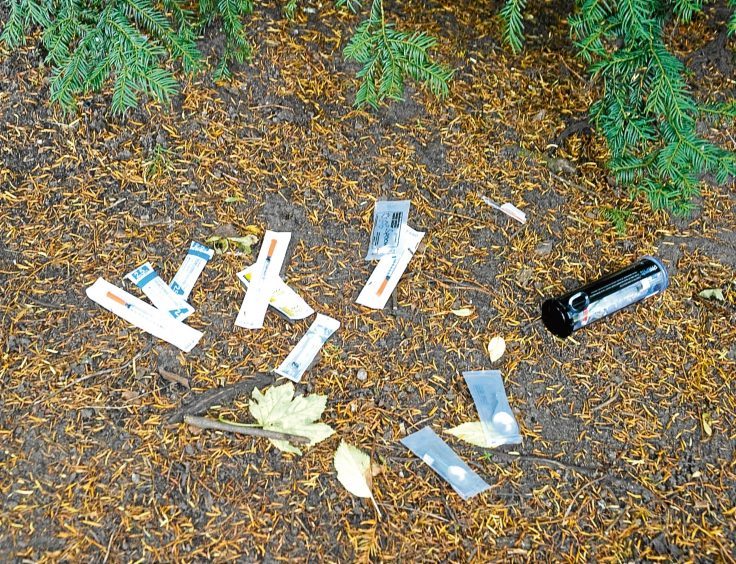 "People in Dundee thrive and prosper within safe and nurturing communities supported by effective alcohol and drugs services focusing on prevention, protection, resilience and recovery."
The plan was formed following a discussion with people who use services; children in families where substance misuse is present, children and young people, peer workers and volunteers and community representatives and elected members.
The first priority of the drug and alcohol partnership's plan — made up by NHS Tayside and other support agencies — will focus on identifying children at risk of harm from their parents misusing substances, as well as helping young people at risk from alcohol and drug use at an early age.
The second aim — prevention and protection — will include increasing education in schools. This also includes improving harm reduction services and responses to non-fatal drug and alcohol overdoses.
The partnership will also improve identification and responses to vulnerable groups — including those at risk of drug death — and commercial sexual exploitation.
The third priority — recovery — aims to offer a "well-coordinated and effective recovery oriented system of care, with integrated pathways through services that promote health, wellbeing and help people achieve their personal goals."
Building stronger communities ­— the fourth priority — will be achieved by telling individuals and communities being about the harmful effects of alcohol overconsumption and drug misuse, and making sure communities are supported to build resilience.
Kathryn Baker, of advice group Tayside Council on Alcohol, said: "We would welcome a city-wide approach and we have been part of discussions throughout the process. We were represented, along with other third sector organisations, by Dundee Voluntary Action. We need to have a joined up approach — it is about looking at everyone's strengths and trying to make a positive impact.
"Some people are more comfortable contacting us than a statutory provider like the social work department or health service."
A spokeswoman for the Alcohol and Drugs Partnership said: "More specifically, this plan focuses on improving responses to protect children and young people affected by parental substance misuse, increase the focus on early intervention and avoiding the escalation of issues, strengthening the multi-agency pathways to recovery services and working jointly with local communities to protect them from harm."
Improve identification and responses to children at risk of harm from parental substance misuse.
INCREASE prevention activities in schools and improve harm reduction services and responses to non-fatal overdoses.
Increase access to specialist services and peer support recovery groups by developing clear and efficient pathways.
Manage alcohol availability through a revised overprovision assessment and ensure an efficient response to discarded needles.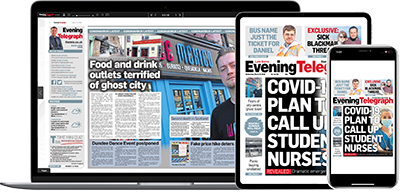 Help support quality local journalism … become a digital subscriber to the Evening Telegraph
For as little as £5.99 a month you can access all of our content, including Premium articles.
Subscribe