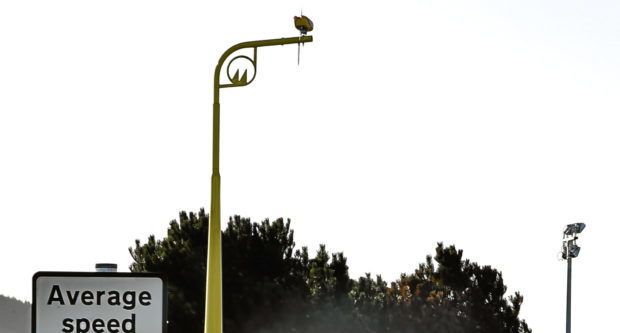 More than 500 motorists were caught out by new average speed cameras on an arterial road in two months, figures have revealed.
Figures published by Safety Cameras Scotland showed that 536 offences were logged by the new average speed cameras installed on the A90 between Dundee and Stonehaven.
The cameras, launched on October 31, detected an average of eight drivers above the 70mph speed limit every single day between November and December.
The figure is a drop from 2016/17 — when an average of 37 drivers were caught by mobile or fixed speed cameras.
Police issued 170 fines to drivers within the time period, and reported 16 speeders to the procurator fiscal.
Alan Slade, roads and transportation spokesman for Tealing Community Council, said the figures were encouraging — but said more had to be done.
He said: "We're halfway there on this road — the road between Fintry and the Glamis Junction is still an accident blackspot. There's a blind junction and we still believe it should be a 50mph limit on that stretch, and then increase it to 70mph after that."
Mr Slade added that the community council is discussing this issue with Transport Scotland and road managers BEAR.
He added: "Many cars have cruise control or built-in speed limiters these days.
"People say it's about Big Brother keeping an eye on you – but really they're just looking out for you."
Speed surveys carried out by Transport Scotland on the A90 last month found that 99% of drivers are now complying with the speed limit – whereas as many as three out of five used to ignore it.
And only one in every 5,000 cars (0.02%) is speeding "excessively", or 10mph over the limit – down from one in five in the past.
Chief Inspector Stewart Mackie, area commander for the North's Road Policing Unit, said he was "delighted" to see the cameras have such a dramatic effect on driver behaviour, as they were intended to do.
The A90 is the third major road to have cameras installed in Scotland.
The A77 in Ayrshire was the first stretch to have cameras deployed in 2005 – and fatal injuries have fallen on the road by 77% since the new system was rolled out.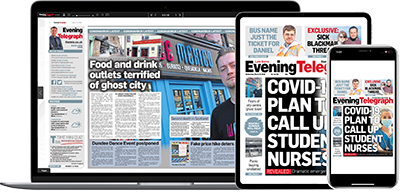 Help support quality local journalism … become a digital subscriber to the Evening Telegraph
For as little as £5.99 a month you can access all of our content, including Premium articles.
Subscribe