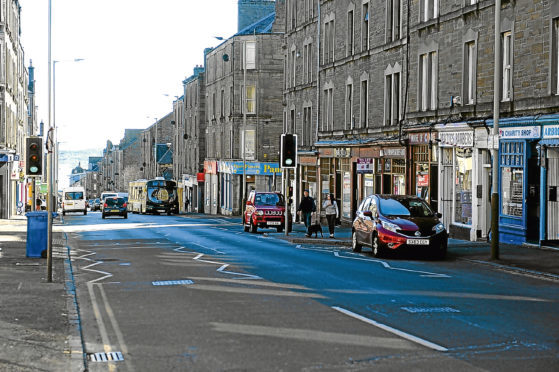 A residential area of Dundee, near a school, is the city's indecent exposure hotspot.
Figures obtained by the Tele show that 14 incidents of public indecency or flashing have taken place in a small area of Stobswell over the last three years.
The mile-long stretch, from the corner of Baxter Park beside Morgan Academy to where Princes Street meets Graham Place, has had more reports filed than in any other police patrol area in the city.
Six reports of public indecency — including incidents such as people having sex in public — were reported in the area in 2016.
Eight incidents of flashing were reported between 2015 and 2017, including three where people exposed themselves to children aged between 13-15.
In total, 33 reports of indecent exposure were made in the Maryfield ward.
Councillor Alan Ross, the city council's community safety and public protection convener, said: "The number of incidents of indecent exposure reported in this area is a concern but it is worth noting that in more than 85% of cases the police caught the person responsible."
The Stobswell Forum said it was keen to address the "very serious" issue.
Committee member Colin Clement said: "It's obviously very serious and I'm sure the whole community will be relieved that the police have achieved such a high rate of detection.
"I don't know why this type of crime is prevalent in Maryfield. The forum would be keen to work with anyone if there's an opportunity to help improve the current situation."
In total, 77 reports of indecent exposure were made to police in Dundee in the last three years, with officers successfully detecting three-quarters of those incidents.
The majority of the alleged perpetrators were men between the ages of 30-39. Two were under the age of 16 – and one was a man over 70.
Five of the individuals accused were women – including one under 16.
A Police Scotland spokeswoman said: "Police Scotland takes these crimes very seriously. Victims can be assured that comprehensive investigations are undertaken to ensure offenders are brought before the courts."
Meanwhile, police are still hunting a man who flashed at a woman at a bus stop on Forfar Road at Morgan Academy at 4.15pm on February 9.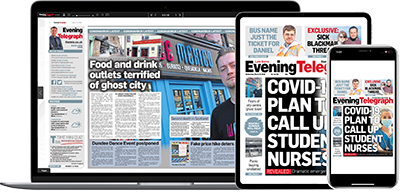 Help support quality local journalism … become a digital subscriber to the Evening Telegraph
Subscribe