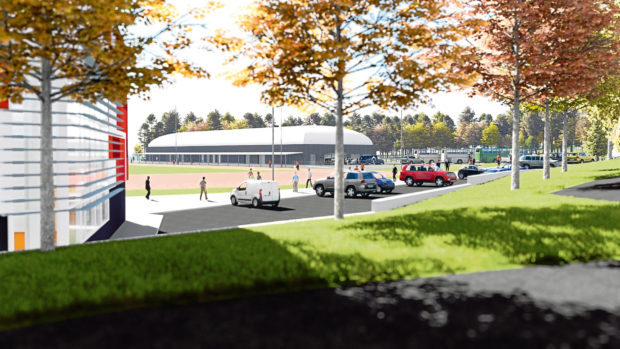 Work on the Regional Performance Centre for Sport at Caird Park will start at the beginning of May, the Evening Telegraph can reveal.
The centre will then be due for completion in the autumn of 2019.
The news comes as it's also revealed that civil engineering company Balfour Beatty is the preferred bidder for the contract to build the facility.
A report to go before members of Dundee City Council's policy and resources committee next week recommended that the council accepts the company's tender for the project.
The total cost of the project has been set at £32,125,000, to include allowances of £5,541,080.
In his report asking councillors for approval to accept the Balfour Beatty tender, director of city development Mike Galloway said the cost would be met from grants from sportscotland and the European Regional Development Fund.
The balance is being funded from borrowing and the council's own revenue budget.
Mr Galloway's report said that a £5 million energy centre with district heating capability is included in the development, as well as a £1.14m tensile structure for the indoor football pitch, £300,000 of furniture and sports equipment, a £250,000 upgrade to the existing athletics track and a £150,000 upgrade to the existing velodrome.
Revised proposals for the controversial sports complex were prevciously approved for approval.
Plans for a £21m centre were first floated in 2013 and ground work had got under way last year.
However, the proposals went back to the drawing board after Dundee Football Club, which was intitially involved, dropped out.
Mr Galloway said: "Following a detailed review, it is clear that the project has been substantially revised from the original.
"There have also been substantial delays to the project through its development including Dundee FC confirming that the club did not wish to pursue the option to locate its training facility at the centre."
He said that the increased costs of the project was as a result of the added facilities.
Mr Galloway added: "The original cost estimate was low from the outset with sportscotland guidance in 2013 used at the lowest end of construction rates with insufficient allowances for inflation, abnormal site specifics etc."
Dundee clubs speak of their hopes for £32m sports development
State-of-the-art performance centre 'can only benefit sport in Dundee'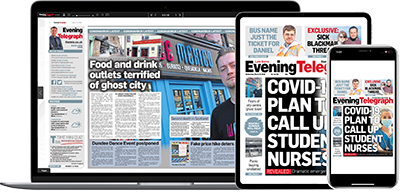 Help support quality local journalism … become a digital subscriber to the Evening Telegraph
Subscribe