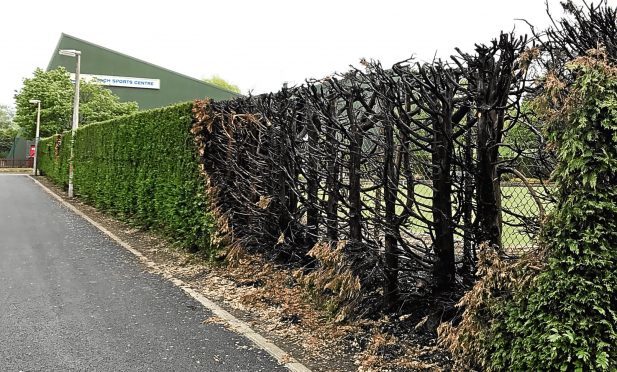 Fireraising in Dundee hit a record level earlier this year, it has emerged.
Figures released by the Scottish Fire and Rescue Service (SFRS) show there were 246 deliberate fires between April and June — a five-year high for the second quarter of the year.
The statistics were released ahead of a meeting of Dundee City Council's community safety and public protection committee to be held on Monday.
In the quarterly performance report for the city, it was noted that there were 15 deliberate primary fires during the three months.
Primary fires are those which involve property including buildings, vehicles and machinery. Of the primary fires, three commercial buildings and a garden shed were damaged after rubbish was set alight.
Five dwelling fires were recorded after the ignition of both rubbish and clothing.
The other incidents included an area of managed woodland, vehicles and building materials on a construction site.
There were also 231 deliberate secondary fires attended by fire crews during the same period.
Strathmartine topped the "league of shame" for deliberate fireraising with 87 incidents from April to June, followed by the North East with 74, a further 28 in the East End and 21 in Lochee. Blackspots for deliberate fires include Caird Park and Happyhillock Road.
In the report, SFRS said council community wardens would patrol high risk areas.
It added: "Where young people are identified as having committed these acts they are referred to our prevention team where appropriate, as part of our 'Fire Setters' intervention programme."
A Police Scotland statement in the report — written by Chief Superintendent Paul Anderson — said: "In Longhaugh, the community policing team has been working with partners from Scottish Fire and Rescue and has implemented a fireraising action plan.
"Some days of action have already taken place and there are more planned for the next reporting period where police officers will deploy with community wardens and Scottish Fire and Rescue officers into the targeted areas.
"Input to schools has already taken place and will continue when the new term begins."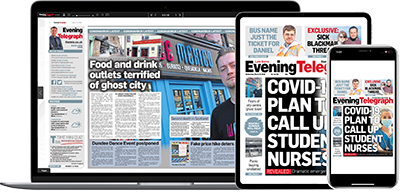 Help support quality local journalism … become a digital subscriber to the Evening Telegraph
For as little as £5.99 a month you can access all of our content, including Premium articles.
Subscribe