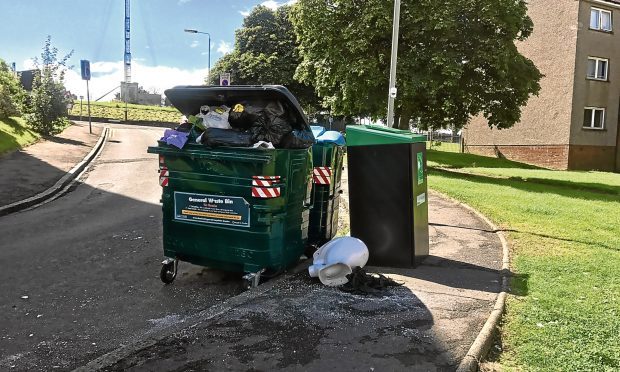 Protect education, waste management and social care — but do not raise our council tax.
That's the view of Tele readers who took part in a new poll asking them for their views on Dundee City Council's spending habits.
As the local authority aims to save £20 million in the coming year, we asked for your opinions on the services you would protect above all others if you were in charge.
Education was the service that readers would protect most of all, picking up a fifth of the vote, followed by waste management and social care (17% each).
People who responded to the survey were less keen on safeguarding funds for leisure and culture (8%), environmental protection (7%) and councillors and senior management (0%).
Exactly half of readers said they were either unsatisfied or very unsatisfied with the quality of local council services, while nearly two-thirds said that they were unhappy with how the council handles its financial affairs.
However, the majority of readers — exactly two-thirds — said they would oppose a further rise in council tax to ease the strain.
Many of you chipped in with your own suggestions of what the council could do better.
Jackie Mulvey said she wasn't happy with the appearance of much of the city.
She said: "Street cleaning is a joke. The streets need swept on a regular basis — they are filthy."
Andrew McCarthur was worried about the impact the Waterfront was having on the rest of the city.
He said: "Too much money and effort is being spent on the new Waterfront without any apparent development for the remainder of the town."
Some called on bureaucrats to take a pay cut for the benefit of other local services.
Peter McDonald said: "Councillors and senior management protect themselves enough already. Maybe they should start taking the hit."
Protecting waste management — bin collections and recycling — was high on folk's priorities, many of whom still disagree with the introduction of Eurobins.
Robert Coughlin said: "The bin collection is dreadful, replacing wheelie bins with monstrosities on the roadside."
Responding to the Tele's survey, administration leader John Alexander said the city council couldn't ignore the challenges a tighter budget presents.
He said: "I appreciate there are some strong opinions reflected within this snapshot that recognise the challenges the public sector faces.
"The reality of course, is that we cannot shirk the hard work that lies ahead.
"We need to recognise the views of the public in terms of protecting frontline services such as education and social work, but we also need to be realistic in that we must balance the budget and that means reducing our overall costs.
"We will leave no stone unturned and I hope members of the public continue to come forward with their ideas and views."
Despite these challenges, Mr Alexander said Dundee continues to be a city "on the up."
Mr Alexander added: "We are changing our services to try to make them better, easier to access and to ensure that they meet the public's expectations.
"We have got some work to do on that front.
"We need to continue on that journey so the ambitions that everyone in this city has are realised."
SURVEY: What do you think of public services in Dundee? What should be protected?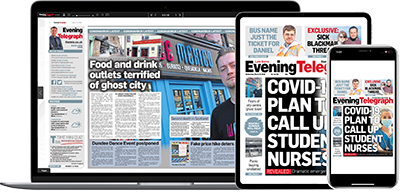 Help support quality local journalism … become a digital subscriber to the Evening Telegraph
Subscribe