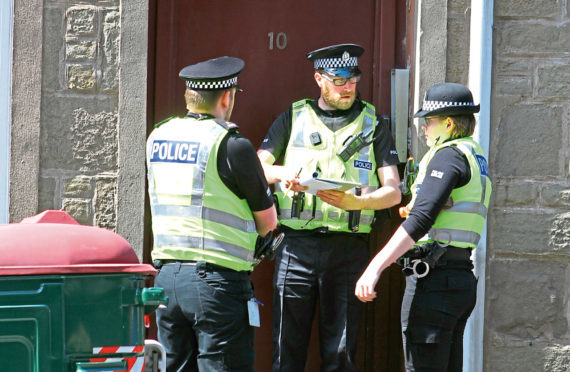 Residents have today expressed their shock after a man was found dead on a street in Dundee.
Locals witnessed several officers at the scene on Brown Constable Street yesterday morning.
Kimberley Elkins, 33, who has lived in the area for over a year said there has been a police presence at the block since around 9.30am.
She said: "There was about six officers at the entrance to the close when I looked out at 9.30am today.
"There was an ambulance in attendance as well as three CID officers.
"I'm a light sleeper and hadn't heard anything untoward throughout the night.
"I saw one resident who had to sign a logbook to get back into the close.
"I've lived here for around a year and I'm very concerned as to what has happened."
Fellow resident, Tadas Cizauskas, 21, added: "I went to shop around 11.20 and so an officer standing guard outside the block.
"I never approached the officer but it's the first time since I moved in I've seen police in the area."
Carol Dunnigan, 55, said she was "shocked" to hear the police were in the street.
She said: "I know one person who lives in that block I hope they are OK. You occasionally hear the odd person arguing in the street but it is usually very quiet."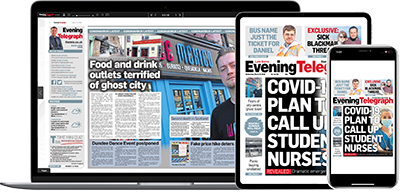 Help support quality local journalism … become a digital subscriber to the Evening Telegraph
Subscribe