What does a typical Dundonian look like? What do they do each day and how do they feel about their area?
In the final part of our series, we aim to paint an up-to-date picture of how the city's people live, based on the results of a new survey.
Dundee's most recent citizens' survey was carried out last year and local area results are now available.
Today, Jon Brady and Sarah Williamson take a look at Coldside, where locals were asked about their lifestyles.
The Coldside ward, stretching from the Hilltown and the Law up to Fairmuir Park, is right at the heart of Dundee.
With the keys for new homes on Alexander Street now handed over to residents and building work going on over at Butterburn Square, there's plenty to shout about in the area.
However, residents aren't afraid to tell the council that the area still has its issues – side-effects of the decline of the traditional industries around which it once thrived.
About 8% of locals say the Coldside ward is still in decline.
While some say that's due to a lack of parking, drugs and alcohol are largely blamed for a perceived rise in crime.
Many adults in the area also deal with long-term health problems and 5% have a young carer – such as a child or grandchild – looking after them at home on a full-time basis.
However, despite the area's issues, three-quarters of locals say they are "very satisfied" with the quality of life.
The other quarter say they are at least "satisfied".
Coldsiders are cultured, with more than half going to the cinema or live music shows and just under two-thirds using the library. About 5% of the ward's residents do voluntary work.
A third of folk try to exercise four times a week and another 51% do so at least once. Half of locals have never smoked.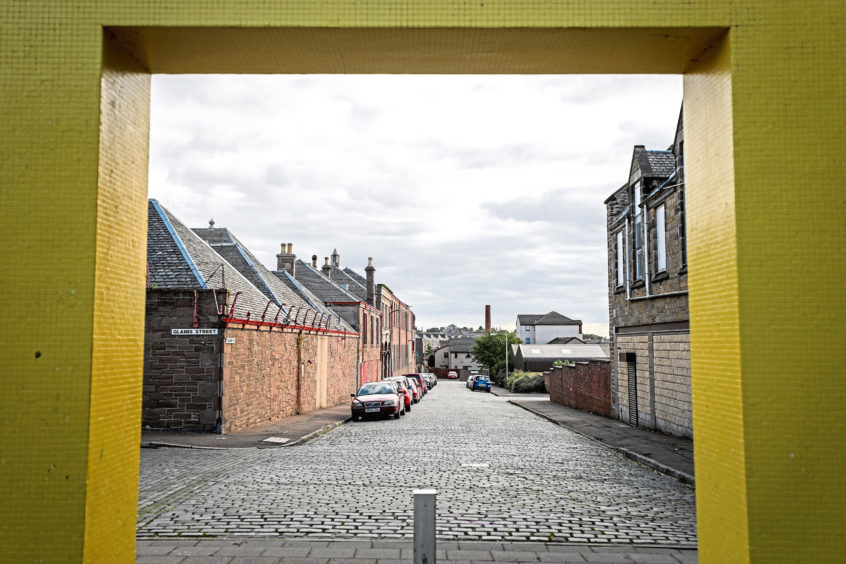 And despite the area's reputation among some for being plagued by crime, most people feel either "very" or "fairly safe".
In short, locals know Coldside has its issues – but they won't let that get in the way of them living their lives well.
Coldside resident and student Rory McLean, 24, said: "I think the area's OK. The buildings don't look too nice on the outside but are really nice inside.
"It's a relatively quiet area. There are a couple of nice walks but there's not really much to do. The rent is pretty decent, it's affordable."
Retired legal cashier Margaret Mann, 67, said: "It's near town, it's got a library – everything is on your doorstep.
"Parking is not a problem where I stay. I've lived up here for 29 years and it's very friendly. There is a great bus service."
Lab worker Carole Zabowka, 53, said: "I love it here. I've never had any problems. We've got the gym up the road, we've got the playpark, the new campus with the school and all the different community places for young mums, which is great.
"There is a good selection of shops. What we need is in the area, for definite."
Law student David Durie has lived in Coldside for four years.
The 26-year-old said: "I think it's better than a lot of other places that I have lived. I think it's got a worse reputation than it deserves. There are excellent facilities around – I live just opposite a GP surgery – and I really don't have a bad thing to say.
"I'm hoping that some of the positivity that you feel in the city centre flows up here. I'm starting to see the beginning of the positivity."