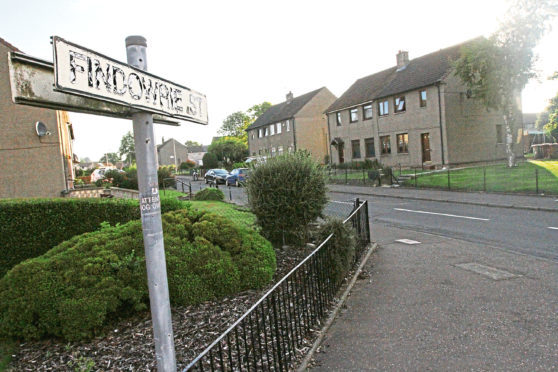 Residents in Fintry say they are "fed up" of young vandals damaging their cars.
Numerous incidents in which youths have targeted vehicles on Findowrie Street, close to its junction with Finella Terrace, have been reported to police and community safety wardens.
However, exasperated locals claim little is being done to tackle the issue.
Kim Nicoll, who has lived on Findowrie Street for 20 years, said repeated calls had been made to Police Scotland and Dundee City Council.
"The youngsters are usually out at around 8.30-9pm. The council's community safety team told us that it patrols at 7pm and that's it," said the 53-year-old.
"The youngsters like to ride past and kick cars. They've ridden over the top of cars as well. They've hit my car a few times but it's usually just small marks.
"But there's a lady who lives next door to me who seems to be more of a target and it's having a serious effect on her.
"I think they target her because she's disabled and less likely to go after them. She's resorted to setting up CCTV to try to get them.
"She gets very anxious at around 8pm each night, looking out of the window, waiting for it all to start."
Ms Nicoll said that some of those alleged to be carrying out the vandalism were known in the area.
She added: "I can almost understand why they're acting this way – there's nothing for kids their age to do around here.
"And they're full of hormones – they're wanting to show off to their pals how manly they are."
Another local resident said his car's bonnet had been dented.
He added: "I've tried speaking to the parents of some of the lads – they need to realise the misery they're causing people."
The issue was discussed at a meeting of Fintry Community Council, when PC Lynsey Jackson said the area would be made a local policing priority.
She added: "We will see what we can do – we'll flood the area as much as we can."
A council spokeswoman said: "The council has responded to residents on a number of occasions about these issues. If residents have continued concerns they should contact the council."